The Internet biggest search engine is google you know that but google can have some interesting and most unique tricks. You can use and play some games, google tricks, fun search with Google has hidden behind its vast layers of the database. 
You completely soaked with these tricks and you can also show your friends, impress them, you can 100% blowing up your friend's mind. You can ready to hang out with google, simply flows the trick. Here it is: 
1. Atari Breakout
The most popular fun part of google they are some crazy stuff in there and the Atari Breakout is one of these. You can experience the old school '90s classic game. If you never tried before, so don't miss out on this experience -
You can simply go to Google Images and type on it "Atari Breakout". The images will be changed into blocks and you can play an iconic game.
2. Google Gravity
Everybody knows how gravity is work but you can not see gravity. Don't worry Google can be simply that process, you can follow these step and your Google search engine are pull down.
Go to Google and type in the "Google Gravity" on the homepage and then click on the "I'm feeling lucky" button. Then you are redirected to Google Gravity and sometimes you fail to realize that these trick are didn't work so don't worry you check out the link "Google Gravity".
3. Do a barrel roll
Do a barrel roll one of the most popular Google tricks just go to Google and type "Do a barrel roll" in the search box and see the magic. Your page will rotate twice and then come back original position in a few seconds. 
4. Thanos
The marvel fans loved these trick, you know that the Marvel movie Avengers can be a crazy fan following so Google is celebrating the Marvel fan following and you are one of these you are love these. Simply go to the search box and type "Thanos" and jump to Marvel's super villain biography on the right-hand side of the page. you click on the "Gauntlet" icon just on the show in the image and see how Google can disappear the page like an Avengers movie.
5. Askew
Askew is another part of Google trick. The definition of the askew is "not in a straight or level position", Google trite the askew for the same way. You write " Askew" to the google search bar and see how your page tilts a little bit, it's nice to see on your desktop.
6. Google Sky
You can explore the sky with Google, you can just type Google sky in your search engine and you can see celestial objects, including stars, many other galaxies, constellations, planets, and the Earth's moon via Google sky.
7. Recursion
Another Google fun trick is recursion. Google are a very big platform but sometimes Google is showing up some crazy result and recursion are one of these. You every time type recursion and Google will show "did you mean recursion?"
8. Flip a coin
The coin is the most important part of the game because one single coin decided you win or lose a game and sometimes you don't have a coin don't worry Google can help you. Go to Google type "Flip a coin" and Google gives you a coin simply tap the coin, try now and see your victory result.
9. Roll a die
Classic board game everyone knows that but every board game playing with the die but you can forget the die don't worry Google have an answer, type in Google "Roll a die" and Google gives you a die.
10. Find your IP address
Your IP address shows your current location and you don't have any idea what is your IP address, Google can help find your IP address. Go to your search engine and speak Google to "Find your IP address" & see your IP address.
11. Anagram
Google is sometimes funny & makes a laugh, Anagram one of these. When you search "Anagram" and Google asks you if you meant "Nag A Ram". This is not funny but sometimes your face makes a laugh.
12. Google Mars
You are looking for something different on the Internet and discover in space. So don't worry you can see the full map of mars with your computer, you can imagine what's your life in the future to the possibility of going to Mars.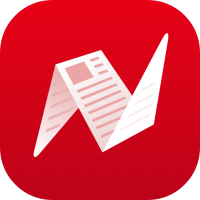 This is original content from NewsBreak's Creator Program. Join today to publish and share your own content.