China's biggest and most popular ride-hailing firm banned in the app store. China's cyberspace administration said on Sunday statements that it had ordered smartphone app stores to stop selling the ride-hailing firm Didi Global Inc's app after finding that Didi had illegally collected users personal data and they are against China's rules and regulations.
The Cyberspace Administration of China (CAC) announces on its social media feed that it had decreed Didi to make changes to accept Chinese data protection rules. It didn't specify the nature of Didi's violation. Didi retorted by announcing it had stopped registering new users and would remove their app from app stores. It said it would make changes to comply with rules and protect users rights.
Didi's Popularity and Impacts
Didi was founded in June 2012 by founder Cheng Wei and their is the most popular ride-hailing firm in China. It's work with tens of millions of drivers and provides services to over 500 million users.
Not only that, Didi has a dominant position in the online ride-hailing business in China and operates in 4,000 location across 16 countries.
The popularity of the Didi and after the ban they impact revenue and transportation because Didi was major role played in China and their transportation services.
The removal of Didi's app in the app stores, which doesn't affect existing users, comes day after Didi made its trading debut on the New York Stock Exchange in an initiall public offering (IPO) that raised approx $4.4 billion.
In June, the Didi was reported their revenue of about 42.2 billion Yuan ($6.52 billion) for the three months to the end of March 31, the majority revenue coming form the china and and around 800 million yuan came from its international business.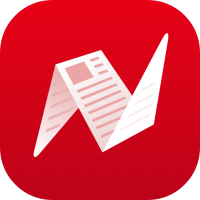 This is original content from NewsBreak's Creator Program. Join today to publish and share your own content.