Tesla CEO Elon Musk new favourite cryptocurrency is Baby Doge, which sounds like Dogecoin son but there are alternative tokens or altcoins are dominating the scene. In 2021 cryptocurrencies are booming rocket speed because of Elon Musk tweet and buying Bitcoin, their price so much higher than most people are not expected. A few months later, China has to ban bitcoin. Others several reasons cryptocurrencies prices are suddenly down and today prices are more stable but the growth rate is so much slower.
Today, so much cryptocurrency available in the market. Baby Doge are one of these, they launched in 2021 a few days ago. Baby Doge are recent the most trending currency after Elon Musk tweet.
What is Baby Doge?
According to the creators, they have merged the popular coin Shiba Inu dog and Dogecoin and make it a new concept cryptocurrency. Doge has always been correlated with the Shiba Inu dog. The theme has become so much popular and they are using it. Early this year The dog got its own Shiba Inu coin, and now we have the Baby Doge with the face of Shina Inu baby.
The coin's Twitter account says the coin is less than a month old as it debuted 22 days ago. Baby Doge's website credits "fans and members of the Dogecoin online community" for developing it. They also mention is the coin also comes with an integrated smart staking system which allowed more people to add more coins to their wallets with each transaction.
Baby Doge has supplied 420 quadrillion coins in circulation, which is 20 billion times the number of Bitcoins in circulation right now approximately 21 million. Baby Dogecoin market cap is around $0.5 billion and the block time are less than 5 seconds. The Baby Doge Auto Staking Rewards is 5% and the cuteness level is 9000, according to their website.
Rise of Baby Doge
July 1 morning, Baby Doge price increase after Elon Musk tweet, the price of the coin rise about 1.4x (0.000000001092) and today Baby Dogecoin price is increased around 8x ($0.000000002016) in one month. Baby Dog's price started boosting based on Elon Musk's tweet and the crypto coin also started to fall in its prices after Elon's tweet. Then yesterday the Baby Doge is priced down around 12.5 percent.
Baby Doge prices are continuously rising after Elon's tweet. Baby Doge prices continue to rise after Elon's tweet. Investors say that the price of Baby Doge will be around $0.5 to $1 in future.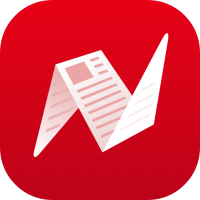 This is original content from NewsBreak's Creator Program. Join today to publish and share your own content.