UK's financial regulator has said Binance, the world's largest and one of the most popular cryptocurrencies exchange, cannot perform any regulated activity and allocated a warning to consumers about the platform, they coming under growing scrutiny globally.
Financial Conduct Authority (FCA) has been also stated that people, who are interested and trading daily in cryptocurrency should be careful of the advertisements similar to the high ROI on cryptocurrency assets. UK regulatory authority department has also illustrated that the Binance Group does not take any form of registration, authorization, or permission for any monetary activity in Britain.
Binance announced last year in June 2020 that it had bought an FCA regulated entity and use it to offer cryptocurrency trading services using the pound and euros. But the move expands a regulatory crackdown on the cryptocurrency sector amid concerns about its possibility of involvement in money laundering and fraud.
The move had a minor impact on trading in cryptocurrencies. Bitcoin gained on Monday, trading 6.8 percent higher at $34,854 as of 8:29 a.m. in London.
An according to CoinGecko, Binance Coin is the fourth-largest cryptocurrency in the crypto market and they used this token to trade crypto and pay fees on Binance, the token value is up 2.8% in the past 24 hours.
A higher price and a more robust safety net may attract more investors.
Financial Conduct Authority has been warned in January of the consumer repeatedly of the risks of trading in cryptocurrencies, and thay said that investors "should be prepared to lose all their money". They banned last year sale of crypto derivatives to retail consumers, saying they had no value for ordinary investors while acknowledging that it did not regulate the underlying cryptocurrencies.
European regulators have also cracked down on what crypto services can be provided to the public.
FCA head of enforcement and market oversight, Mark Steward said, at a City & Financial Global conference last week there were over 100 plus crypto companies operating in the U.K. that haven't applied for registration. In Britain, about 2.5 million adults hold some form of crypto assets and many of them using credit to invest, he said.
On June 25, Japan's regulator said Binance was regulating in the country illegally, a Japan's Financial Services Agency posted On their website.
Binance is under investigation by the Justice Department and Internal Revenue Service in the U.S., though has not been accessed by they are doing wrong.
Germany's financial regulator BaFin announced a prospectus in April, the exchange risked being fined for delivering digital tokens without an investor.
In April, Germany's financial regulator BaFin said the exchange risked being fined for offering digital tokens without an investor prospectus.
In this situation, Binance tweeted his account and they say, We are aware of recent reports about an FCA UK notice in relation to Binance Markets Limited (BML).
we're proud to have a strong track record of assisting law enforcement agencies around the world.
Recently our team was acknowledged by the UK South East Regional Organized Crime Unit for assisting its investigations relating to cybercrime.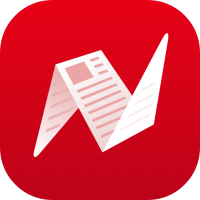 This is original content from NewsBreak's Creator Program. Join today to publish and share your own content.