Whatever you found yourself doing during the lockdowns last year, it is sort of nice to know that live music is slowly returning, right?
Despite the number of tours that got pushed again a second time to 2022, there's still a variety of live music acts to look forward to in the Detroit area, at venues of all sizes - including some unexpected locations.
And while concerns about health and safety may still linger as the pandemic enters its current phase, many venues have taken steps to insure the health and safety of both their performers and guests. Touring bands and venues alike have been requesting - or mandating - certain steps to help mitigate the risk of COVID transmission, including the displaying of vaccine cards upon arrival and/or the requirement of masks except when eating or drinking. As a result, it's strongly recommended that you check with each individual venue before attending a concert to learn what requirements they may have in place for attending.
Bob Mould @ St. Andrew's Hall - September 22, 2021
Bob Mould, the guitarist and singer from legendary 80s hardcore band Husker Du as well as 90s alternative rock innovators Sugar, has embarked on something of a renaissance over the past decade. Laying low for much of the 00s, he returned in 2012 with his solo release "Silver Age" and has been going strong ever since, releasing a string of solo LPs culminating in the dual 2020 releases of his blistering political attack "Blue Hearts" and his career-spanning boxset, "Distortion".
Intending to tour behind these releases in 2020, Bob Mould and his current backing band (featuring Superchunk's current rhythm section of Jon Wurster and Jason Narducy) embark on a nationwide tour that comes to St. Andrew's Hall on September 22. The setlist is expected to include both more recent solo releases, as well as career-spanning hits from his work with Sugar and his diverse 90s output. Attendees should be advised that the venue will require all guests to bring their vaccine card to be presented upon arrival, and to stay masked the entire time. Tickets available via St Andrew's Hall.
The Cybertronic Spree, Essinger, & Bathroom of the Future @ The Pike Room, Nov 6, 2021
Remember Transformers? You know, those robots in disguise we all had as kids that turned into a variety of cars, jets, animals, and household appliances? Okay, now imagine them all performing in a band right there in front of you.
The Cybertronic Spree is exactly that. Hailing from Toronto (or, perhaps more accurately, Cybertoronto), the band performs a unique mix of original songs and covers including anime theme songs, music from retro video games, and yes, songs from the Transformers movie soundtracks. On November 6, they'll be returning to Michigan for the first time since summer 2019 to perform at the Pike Room, above the historic Crofoot Ballroom. On this show, they'll be accompanied by synthwave artist Essenger and Detroit-based nerd-rock trio Bathroom of the Future. Tickets available via Ticketweb.
Field Day with Extra Arms, Bastardous, and The Color Fred @ Small's - Oct 2, 2021
80s hardcore pioneers Dag Nasty were considered one of the most innovative and energetic bands in the 80s punk rock scene, and their influence can still be felt in punk and rock bands to this day.
In recent years, a few former members of Dag Nasty (the ones that didn't join Bad Religion, at least) have banded together under the name Field Day, a name that references their landmark album of the same name. Field Day performs both originals and new versions of Dag Nasty classics, and they'll be bringing their throwback sound to legendary Hamtramck venue Small's on October 2nd alongside local indie rockers Extra Arms, Detroit punks Bastardous, and The Color Fred, the side project of Fred Maserchino, singer and guitarist for Taking Back Sunday for all you former (or recovering) emo kids out there. More information available on Smalls' Facebook page.
Action Park with Lily Livers and The Black List @ Stache International - Oct 2, 2021
Of course, if you're looking for something a little more off the beaten track that day, local restaurant Stache International has been recently opening their doors for musical acts both local and touring to help bolster the scene and keep Detroit fun. On Saturday, October 2, they'll be welcoming touring New York indie rockers Action Park alongside local punks The Black List and downriver Lookout/Ramonescore throwback favorites Lily Livers. More information available on the Stash International Facebook.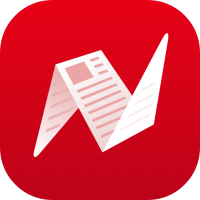 This is original content from NewsBreak's Creator Program. Join today to publish and share your own content.