So, you've gotten up at 6:30 for a bright and fresh start to the day. You made a goal the night before to start a new routine and you're excited about it. Or at least you were until you actually woke up.
Procrastination gets the better of us all at times but lately you've been feeling like you can't start or finish anything you set your mind to.
You need to work but you want to listen to just one more song. You need to clean but there's a new episode of your favorite show on Netflix. Maybe you pray but today your mind is cluttered with a million different things.
Procrastination does not equal laziness. These are two totally different beasts to deal with. When you procrastinate you are creating a distraction from something important that you intend to do but you don't want to do it now. It can also be a method of control in an otherwise chaotic situation.
What Are Some Ways We Justify Procrastinating?
- I Have Time To Do It Later
This may or may not be true. This type of thinking is insidious because it creates an endless loop of future obligations that never get done. You are setting yourself up to be overwhelmed with things that should be in the past but now dominate your present and steal your peace.
Make yourself a highly visible list of things you need to do for the day. If you want to maintain the feeling of control then do them in whatever order you like. Just commit to doing them all by day's end.
- I'll Just Watch One More Episode
No. No you won't. Right now, I'm watching a show about a nasty virus and the story is positively addicting. I become absorbed and you will too. If you tell yourself you're just going to watch one more episode then you will end up watching one more season and your day will be gone. Your opportunities will be missed and your responsibilities will have piled up, only to spill into the next day.
Deal with this by learning to love delayed gratification. If you know that you will reward yourself later in the day with your favorite show (this works with anything of course) then you might find yourself feeling more motivated to get things done. And when it comes time to relax it will feel that much sweeter.
- The Things I Have To Do Aren't That Important
False. Little things have a tendency to build up and become big problems. You didn't fix that leaky faucet and now your water bill went up. You didn't fix the front steps and now you've fallen through them and have a hospital bill and broken stairs. You didn't pick up your water glass and the morning sun reflected off of it and downed an airplane. That one is a bit far-fetched but I'm illustrating the point that your procrastination in little things can have huge consequences down the line.
Take this one day at a time and develop small habits like putting your dishes away. The small things will build over time and have a lasting impact. You may even begin to enjoy your new routines which will lead you to tackle bigger things.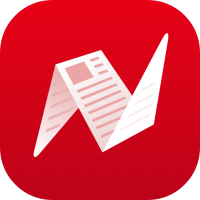 Often times the best way to deal with anything is simply to have accountability. I know that I personally have struggled with all of these excuses and more as coping methods for being overwhelmed by responsibilities. Unfortunately, those things built up because I put them off. It really is a vicious cycle.
The thing that has helped me the most is accountability in the form of a mentor. I have been able to recognize my problem areas and develop ways to combat them with a new friend.
Reach out to someone you know and trust. Find yourself a life coach.
And, my friend, do it today!