How many of you enjoy the paranormal? Wouldn't it be great to encounter an entity that had only your demise in mind? You're in luck!
I'm going to share with you my experience with one of our favorite ghosts of the Oregon Coast. The Bandage Man.
On a stretch of Highway 101 outside of Cannon Beach, Oregon, you might find yourself the unwitting victim of this mummy type ghost. It's said that he enjoys terrorizing travelers by jumping into their vehicles at night.
So, what is The Bandage Man?
Local legends say he is the spirit of a logger who fell victim to a most unfortunate saw accident. After being wrapped in bandages and carted away he supposedly escaped from the ambulance to become the ghostly menace we know and love.
It's unclear to me if he died on the way to the hospital or at a later date. Either way he certainly didn't survive his massive wounds and now stalks the lonely night highway.
The Bandage Man also teaches lessons of propriety to frisky teenagers by smashing their car windows. Some say that he even frequents the bar scene with visits to Bill's Tavern, though the only thing I ever heard that he ate was someone's dog. Very unfortunate.
No matter how you meet the unsightly fellow you are sure to be greeted with the horrific stench of rotted flesh and a parting gift of bloody bandages! He seems to have an endless supply that he leaves as a calling card.
My siblings and I, along with a family friend have always been fascinated with all things that are scary. In another article I chronicled our visit with The Nightwatchman of Battery Russell, an event that took place not too far from today's story.
On this particular night, the seven of us had enjoyed a day at the South Jetty (with maybe a bit of underage driving lessons) and made the rounds to the Peter Iredale, Battery Russell and the above-mentioned Bill's Tavern for some incredible deep-fried mushrooms.
Of course, the reason we went to the tavern was two-fold. Mushrooms and the hopes that The Bandage Man might crash the party and introduce himself.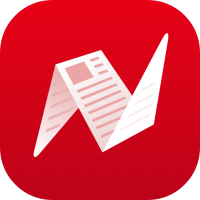 The food was great but Mr. Bandage was nowhere to be seen unfortunately. And because none of us were going to be making out in the car our only other option was to park on that little stretch of highway and try to goad him out.
In typical horror fashion it was raining that night and there was very little traffic, leaving us alone and exposed to potential ghostly visits.
However, no matter how much anticipatory energy we summoned, nothing happened. We did certainly scare ourselves with the possibility but nothing else came of the outing.
That is, until we decided to leave.
The rain had cleared as we headed home and visibility was fairly good. The legendary stretch of highway was almost complete when, like a child who sees Santa and can't believe he is actually real, our horrible dream came true!
On the opposite side of the road was a hulking humanoid figure who was posed like a runner about to launch across the road.
It was a reddish clay color and quite honestly looked massive. Internally, I was scared out of my wits. I actually expected to be eating rotten bandages any moment. I looked at my oldest brother and we just stared at each other, dumbfounded.
He was the only other one who saw what I saw.
Now, of course our car was not invaded and we lived to tell the tale. But, maybe the scariest part about it was what happened next.
There was a single other vehicle on the road with us traveling in the opposite direction towards the hulking figure.
My brother and I watched it with anticipation.
As it passed us and came upon the spot with the clay-colored giant, all of its lights went out. We couldn't see a thing.
Were they attacked by The Bandage Man? Or was it just a series of very odd coincidences? Who knows? But I'll never forget it.