In the Northwest of Montana, on the South shore of the Flathead Lake lies the little town of Polson. It's situated on the Flathead Native American Reservation and boasts a population barely over 5,000 residents.
It is however a bustling tourist destination and is the seat of Lake County.
This is where I have lived off and on for the last 20 years. It's also where our little encounter took place in the first home I lived in after moving here from Portland, Oregon in 2001.
I don't think my family has ever lived in a home where strange and unexplained happenings didn't occur. And this home was no exception.
What struck me about this house was that it was my parents who experienced the "paranormal" and not us kids.
Now, I'm not entirely sure if my father was a skeptic or not. He never quite made that clear. Of course, he relayed his encounter but he always seemed to have a smirk on his face. Not like a liar's smirk, more like a "I'm enjoying you being confounded by my story" smirk.
He had gotten up one night for a drink of water and had to make his way through the living room. On the way into the kitchen, he noticed a couple of the kids were not in their beds but asleep on the couches and floor. One of my younger sisters was up and he walked by them without either saying a word.
As he entered the kitchen, he had a bit of a frightening realization. He noticed as he went back to the living room that this particular sister was actually asleep on the couch.
I have to imagine this gave him a little chill, even if he wouldn't admit it. It wasn't a shadow he saw. He clearly recognized the form as his daughter (or at the very least another young girl).
There is a bit of back story to this place that may help explain that encounter. And it is backed up by research and facts. It seems a young girl about the same age had tragically fallen from the second story window and unfortunately did not survive.
Could this have been her? I think maybe, but we'll obviously never know for certain.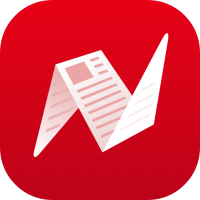 Now, my mother is an avid crafter and she often stayed up to work on her creations after us kids had gone to bed.
She usually sat at the dining room table between the living room and kitchen. Roughly the same spot where my father had his little encounter.
One night as she labored away on a new creation, she glanced up at the window in front of her. With her back to the kitchen, she was seeing its reflection in the window.
When she looked, she says she saw a very tall black figure walk from one side of the doorway to the other. She was internally petrified but outwardly she got up and went straight to bed. She never stayed up by herself in that house again.
My mother is not a skeptic but she also doesn't scare easy and knows to look for the natural cause first. She has seen and experienced much stranger things than she did that night and taken them in stride. But the feeling that this entity evoked was a bit too much for her and I can't say I blame her.
Is it possible that these two encounters had anything to do with one another? Perhaps they were completely separate and only share the location in common.
I can't say for sure but I can't wait to share the next story with you. And I would love to hear yours.