COVID-19, Quarantine, Lockdown…we're all sick of it!
So, even if you still have restrictions in place in your neck of the woods, you're going to take this Valentine's Day off and forget about all the things keeping you down. You are going to take your significant other on a once in a lifetime date full of romantic splendor!
That is until next year when we do it all again.
Here are some of my best ideas for a solid V-Day date, even if you have to be physically separated.
1. Virtual Movie Date!
Let's be real. A movie date is an idea that will never get old. Cuddling up with your Number One and getting lost in a great story is one of life's pleasures. Unfortunately, we can't all be together this year, but there's a great workaround that will allow you to have the same wonderful experience (sans cuddling, sorry).
Bust out your phones, use your favorite video chat software and head over to Scener on your PC. Scener is a Chrome Extension that allows you to host or join watch parties on a variety of streaming platforms like YouTube, Netflix, Amazon Prime etc. Videos are synced to the host's platform so you'll be able to enjoy your videos together in real time.
Break out the popcorn and don't forget to steal a glance or two. You can catch some great and hilarious reactions when they think you aren't looking.
2. Take Her Out of This World
Try putting away the electronics for this one. Shed those pesky distractions and focus on your partner with a stargazing picnic. Of course, this is best suited for those in warmer climates but the cold could make it more exciting. Who knows?
There's nothing quite like the clear winter night sky. Go find a quiet spot outdoors, away from the noise of the city, pack your favorite foods, hold hands and contemplate the vastness of the universe.
It may be simple, but it's a powerful experience you won't soon forget.
3. Pick Them Up, Literally
Feeling traditional? Do you just need to get her those flowers and sweets? Do it then, but make it classy.
Depending on where you live you can take your true love to a beautiful flower field or berry farm this Valentine's Day. Places exist where the kindly owners will allow you to pick the flowers and berries yourself!
Do some research for your area and give him or her a date they'll remember. You'll get some much-needed exercise after lockdown, you will enjoy the beauty of nature and most importantly, your partner will know you went the extra mile.
4. Garden Party
Do you love camping? Try this more comfortable version. Your garden is a great place to relax and enjoy the comforts of a great date.
You'll need an inflatable mattress (or blankets if you don't have one), an absurd number of pillows and a whole lot of pizza! (Pizza not required but recommended).
This is a great time to catch a flick together. If you can get a hold of a projector screen, you're in for a drive-in type treat. Some great alternatives to movies are board games and books.
The real point is to take time together to relax and enjoy a comfortable day together.
5. Dinner (Duh)
Enjoying a great meal is not only a daily requirement, it's a great bonding experience. This year, whether you are together or on a virtual date, take the fuss out of planning and order a meal kit.
There are some fantastic companies that send you pre planned and pre portioned meal kits that combine great quality and delicious taste.
This can be an awesome opportunity to cook a meal together (which always makes it more special and satisfying). And hey, if it comes out horrible you can blame the company and save face with your date. It's not like you're a terrible cook, right?
Here are some great companies for ordering meal kits:
Blue Apron
Every Plate
Purple Carrot
Splendid Spoon
Home Chef
Gobble
6. Make History Exploring History
Art and history lovers rejoice! You and your lockdown date can virtually explore some of the world's finest museums without walking out your front door.
Virtual tours are an incredible way to experience the treasures of the world that might otherwise be inaccessible.
Take your partner around the world with tours from world renowned museums such as:
British Museum
Guggenheim Museum
Musee d'Orsay, Paris
Pergamon Museum
Van Gogh Museum
And many more.
7. Shoot Each Other! (With Cameras)
Whether you want to make this funny or serious or a combination of both, a home photo shoot with just you and your love is an awesome memory making experience.
You don't need a lot of fancy equipment for this date. If you have to you can use your phone camera and something to make a stand out of.
Make sure you have good lighting and find some fun outfits and props and you are on your way to a great day!
If you want to make it extra special be prepared to make a physical photo album that you can add to over the years.
8. Get Outta There!
Don't try to run from your partner, that won't end well.
But if the two of you enjoy a good puzzle you might want to make a night out of this:
Virtual Escape Rooms are not only fun but they are a good team building exercise. To me this is almost the perfect date! Just throw in dinner and you've got a good glimpse of your future together.
Can you work together to solve a mystery? Perhaps you'll see the true face of your true love. Try this one at your own risk.
There are several options for virtual escape rooms but I would recommend that you check out these two companies:
Green Hat Games
Treasure Mountain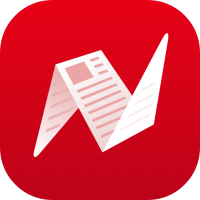 Whatever you choose to do this Valentine's Day I hope you can grow with your partner and have some fun in this otherwise bleak winter.
Mix and match these ideas for a day full of fun!