A classroom of students raise their hands as the professor calls on one.
(GettyImages)
Iowa's diversity training bill impacts people working for government-funded organizations and attending public institutions following its enactment on July 1, 2021.
The bill states that House File 802 is "An Act providing for requirements related to racism or sexism trainings at, and diversity and inclusion efforts by, governmental agencies and entities, school districts, and public postsecondary educational institutions," as signed by Governor Kim Reynolds.
The bill was signed into law on June 8, 2021 to prohibit race and sex stereotyping, scapegoating and prejudices towards others based ondemographic group or identity.
More specifically, Section 2.1 of the act defines "race or sex scapegoating" as claiming that members of any race or sex are inherently racist or sexist or inherently inclined to oppress others. The section also defines "race or sex stereotyping" as assigning assumed traits to an individual because of their race or sex, and goes on to highlight other "specific defined concepts" prohibited under the bill.
The house file also states that it "shall not be construed to do the following":
Violate first amendment rights.
Prevent promoting diversity.
Prohibit discussing "specific defined concepts" as a part of a larger academic course.
Prohibit discussing "specific defined concepts" as training in response to discrimination at the workplace.
Prohibit the use of curriculum which teaches the topics of sexism, racism, slavery, oppression, segregation and discrimination.
Despite having intentions of targeting discrimination, the language of the bill seems to question which race and sex it truly aims to help. Is the bill one-sided? How will it impact curriculums and workplace diversity training?
Co-sponsor of the bill and Floor Manager for the House, Representative Steve Holt, could not be reached for a comment to answer some of these questions regarding House File 802.
However, University of Iowa American History and Policy professor Colin Gordon said, "I don't think this will have much impact" and called the targets of the bill – scapegoating and stereotyping – "sweeping exaggerations."
Another UofI faculty member, Landon Storrs, thought the bill may have a larger impact on newer teachers.
"The bill wouldn't lead me to alter the content of my teaching about the history of racial and other inequalities, which are fundamental to understanding US history, although it might increase a few students' resistance to such and require me to spend additional time explaining – which is okay, that's what teachers do. But new instructors who have neither much experience nor much job security might well find the bill to have a chilling effect on their instruction, leading them to avoid such topics or spend a lot of extra time worrying about it [or] soft-pedaling it," said the American Social and Political History professor.
The Division of Diversity, Equity, and Inclusion of Human Resources is in charge of diversity training for the public university's employees.
The department outlines its diversity training policies online; however, Director of Diversity Resources and Strategic Initiatives Brianna Marcelo could not be reached for a comment on how or if the bill will change their diversity training moving forward.
66 registered lobbyists represented 45 clients for the bill. Few were in favor, many were against and many also remained undecided.
The FAMiLY Leader lobbyist group registered and strongly advocated in favor of the bill.
"[The group] supports schools teaching accurate history from a diversity of viewpoints and experiences, but government (taxpayer-funded) schools should not be indoctrinating students into political ideologies. Neither should mandatory government trainings. We of course support private individuals' and organizations' freedom to express any and all views allowable under the First Amendment," wrote Chuck Hurley, vice president and chief counsel of the group, in an email on Monday.
In opposition and on a wider scope, the American Association of University Professors, the American Historical Association, the Association of American Colleges & Universities and PEN America issued a joint statement on June 16, 2021 asserting their opposition toward "legislative efforts to restrict education about racism in American history," according to the American Historical Association.
They claim that these legislative acts – which have been introduced in at least 20 states – aim to suppress teaching, learning and critical thinking about the role of racism throughout the country's history.
135 organizations in total have signed onto the statement released, which says, "Americans of all ages deserve nothing less than a free and open exchange about history and the forces that shape our world today."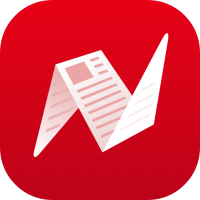 This is original content from NewsBreak's Creator Program. Join today to publish and share your own content.