Fireworks light up the night sky in Cedar Rapids.
(Image Courtesy of Cedar Rapids Freedom Festival)
(CEDAR RAPIDS, Iowa) "No Frills. Just Fireworks!" will be the theme of the Freedom Festival's largest Fourth of July fireworks display in the history of Cedar Rapids – returning from the pandemic with a bang.
"We're very excited to celebrate this Fourth of July," said Katy Shepard, executive director of Freedom Festival.
Before 1984, the city had no fireworks show. Those who wanted to see the sky explode in color on this patriotic holiday had to find them elsewhere. After a presentation to the city council in 1983, that changed and began the long legacy of fireworks in the city. Freedom Festival took up that mantle in 1988, the year it was founded. 
Cedar Rapids, which now has a reputation for the largest display in Iowa, is set to outdo themselves for their 38th annual show at dusk on Sunday.
"The shell size of the firework itself [will be] bigger, so they will be able to launch higher and be bigger explosions," said Shepard.
The zero-budget nonprofit organization received donations from Green State Credit Union, Terry Durin Company and BAE Systems, which made that goal of higher launches and more expansive explosions attainable.
With larger explosions also comes a larger launch site. The fireworks will be set off from the intersection of First Avenue and First Street SW, as well as various grassy areas around the launch site.
Those areas will be blocked off for seating despite some of them being open in prior years. Freedom Festival encourages people to find "the best seats in the house" and view from the Second Avenue bridge or McGrath Amphitheater, which open at 7 p.m.
Red, white and blue Freedom Festival buttons are required for admission into these two viewing areas and can be purchased at Hyvee and Casey's stores, as well as on site for $5. Admission is free for children age 8 and younger. 
There are limited buttons this year due to COVID-19, but the event will be selling stickers for admission once they run out.
Unlike the buttons, capacity for Sunday will not be limited.
The organization says it will follow CDC guidelines and monitor the capacity during the event.
Shepard describes this event as "a light at the end of the pandemic tunnel," but there will be precautions put in place.
Freedom Festival will provide hand sanitizer and hand washing stations, as well as encouraging family units to stay together and social distance.
"Just as the CDC, we're following all guidelines. So if you are not vaccinated, we do ask that you wear a mask. We're not mandating that at all. We are not checking vaccine cards, we are hoping that people will do the right thing," Shepard said, while encouraging those who do not feel comfortable gathering or those with symptoms to stay home.
People who attend can enjoy traditional grilled and fried foods, along with ice cream, snow cones and beverages to help beat the heat. Adults age 21 and over who want alcoholic beverages should bring their own in soft-shell coolers if they plan to sit on the bridge. Alcohol will be sold to viewers in the amphitheater.
Families are encouraged to bring anything else they would like with them as there will be no kids activities this year. However, Freedom Festival volunteers wearing teal T-shirts will be handing out kid activity bags for the first 500 kids. 
Part of the festival's mission is to create low or no cost events for the city so people can come together and celebrate patriotism and a sense of community, according to Shepard.
In their efforts to give back to the community, Freedom Festival pays all volunteers $25 for their shifts. Instead of going straight to pocket, that money is given to the nonprofit organization of each volunteer's choice as a fundraiser.
Many differences have come out of this year's Freedom Festival.
"We had to change not because we wanted to, but because we had to," said Shepard regarding the festival in lieu of the pandemic.
Some changes have been disappointing for the public, but exciting, new events have also come out of it – along with the biggest fireworks show in Cedar Rapids history.
Ultimately this year's Freedom Festival and fireworks show is a chance to celebrate the community.
"That is exactly what the Fourth of July is about – celebrating everyone's unique background, and we get to celebrate that coming up on the fourth," said Shepard.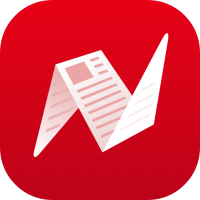 This is original content from NewsBreak's Creator Program. Join today to publish and share your own content.