(AMANA, Iowa) Participants in the Amana Colonies' garden festival, Colonies in Bloom, opened their gardens of colorful flowers, native plants, various vegetables and luscious fruit trees to the public on Saturday, June 26.
Gardens opened at 10 a.m. for people to wander about five of the seven villages freely, admiring both the modern and traditional gardens as they went.
With 11 locations on the self-guided driving tour, the first stop began at the small garden of Susanne Sudmeier and Moses de los Santos in the heart of Amana. A combination of American and German flags – which symbolize the colonies' heritage – marked the yards open to visitors.
Hotel Millwright was the next flagged stop of the tour for its native Iowa prairie landscaping, looping then to Middle Amana, where Lanny and Andrea Haldy maintain their backyard terraced garden with the help of their dog, Willa.
Andrea is the one who loves tending to her flowers and vegetables, and when asked why, she responded, "I think I inherited it from my grandma."
However, this past year she shifted her focus to beekeeping as she aims to promote pollination in her garden, especially for her native plants.
The tour then shifted to the well-decorated garden of Ursula and Scott Williams.
Ursula immediately greeted the buzz of visitors with a friendly smile and an offering of locally made wine. Eager to discuss her garden, she explained that when she and her husband moved in, there were only four trees – a pin oak, a rare American chestnut, a tulip poplar and a sycamore – and has since added plants to cover most of their backyard.
Unique to her garden, there were lawn ornaments dispersed throughout her landscaping, which her husband Scott helps her place. Items ranged from a painting of a French girl feeding chickens and chicken figurines among Ursula's lavender plants to an old store sign for the out-of-business, local Red Geranium shop mounted to the side of her home.
Gardners like Ursula have participated in Colonies in Bloom for five consecutive years – since the event began – while others, including Cherie Hansen-Rieskamp, opened up their gardens for the first time this year.
Hansen-Rieskamp works full time as the Academic Coordinator for graduate students in the English department at the University of Iowa and does not have much time to dedicate to her garden.
"I work full-time and have many interests. I would call myself a 'minimalist' gardener. I enjoy spending time outside in my yard but also enjoy traveling in the summer, so my yard was created to have minimal maintenance," she is quoted as saying in the event's brochure.
Nonetheless, she maintains four raised vegetable gardens, five varieties of hostas and what is known as The Garden Cottage.
Built in 1890, The Garden Cottage was originally a chicken coup which she converted to a yoga studio following her travels to India.
Hansen-Rieskamp's minimal-maintenance garden was one of the South Amana stops following the two locations in High Amana, which featured a variety of perennials and annuals – including irises, daylilies, roses, peonies and Asiatic and Oriental Lilies.
The other two South Amana locations featured an array of colors in red salvia and geraniums, yellow and orange marigolds, red and white petunias and various roses. They displayed potatoes, tomatoes, carrots, cucumbers and squash. Bees, hummingbirds and native plants for the pollinators overlooked the Iowa River Valley.
The loop came to an end in Homestead, where visitors saw the vegetable gardens of the Homestead Church and Charlie's Market.
Decked out in his Cubbies fan gear, Charlie Hoehnle, 82, sat at the end of his driveway waiting for visitors.
Hoehnle tended to flower beds, cacti, many vegetables and fruit trees. His 49-year-old apple tree – given to him by a friend – marks his upcoming 50th wedding anniversary with his wife.
He sells his produce to the Williamsburg Farmers Market, as well as his self-run market marked by a hand-made wooden sign in front of his home.
Hoehnle also contributed to the Iowa State Fair where he won the award for biggest pumpkin in 1981.
Colonies in Bloom was an opportunity for community members to witness the hobbies and hard work of the gardeners in the Amanas.
The festivities were followed by a Garden Party at the Amana Heritage Museum, where there was live music, yard games, a bar and food, as well as free admission to the museum.
The next Colonies in Bloom is scheduled for July 24 from 10 a.m. to 4 p.m. for gardeners to exhibit their later bloomings.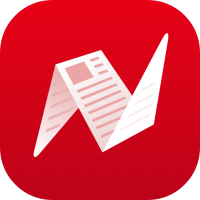 This is original content from NewsBreak's Creator Program. Join today to publish and share your own content.