(CEDAR RAPIDS, Iowa) As the sun set on June 17 at the McGrath Amphitheater along the Cedar River downtown, the music of country singer Lee Brice boomed, and cheers echoed from the crowd.
The gates opened an hour before the concert at 7:30 p.m., and people wearing their western boots lined up, excited for the first outdoor concert in Cedar Rapids since the COVID-19 pandemic shut down large gatherings.
"I'm excited to go back to normal life – no mask and enjoying country music," a fan said outside the gate before the concert began.
With billions of streams, the current CMA and CMT Music Award-nominated artist surprised people by coming to a city of fewer than 133,000 people.
"It's about time," one fan said regarding a bigger name in the industry coming to their smaller city.
The 3000 people in attendance ranged from die-hard fans of the Curb Records recording artist to those who barely listened to country music, but were there to enjoy live music following the pandemic.
"We're music fans, I'm a country fan, and our daughter is a huge Lee Brice fan," one father and husband said when asked what brought his family to the concert.
With tickets in hand, attendees passed through the gates monitored by security dressed in vibrant green collared shirts. Many fans grew annoyed when they were told to take any bags that were not reasonably sized clear bags or small, wallet-sized wristlets back to their cars.
However, the annoyance faded when they reached the lawn and grabbed a beer or two from one of the many bar stations as Brice began his set with "Hard to Love" after country music singer-songwriter Kameron Marlowe opened.
People made their way to the chairs in the reserved seating areas, the standing-room-only general admission pit in front of the stage or to sit on blankets and lawn chairs in the general admission lawn.
Each area had a view of Brice as the music blared and multicolored lights flashed purple, blue, red, orange, green and more. Even tenants of apartments across the street gathered on their terraces to enjoy the show.
While most of the concert was meant for entertainment, Brice took a few minutes out of the evening to celebrate America, the military, police officers, firefighters, EMTs, school teachers and all those who serve this country.
"We are so blessed to be here… And all these people do, they do for us. And who are we? We're strangers to them, but yet they put their lives on the line for us everyday and they give their time for us everyday. So I want to celebrate them. And I want to sing them a song, and I don't just want me to sing them a song. I want all of us to sing them a song. If you're here tonight and you're one of those people, their family, or their friends, we're singing to you," said Brice.
He encouraged the crowd to light up the space with their phone flashlights – turning his own lights off – as he performed a sentimental song.
For them, he sang his hit "I Drive Your Truck" which reached Number One along with seven of his other radio singles:
"A Woman Like You"
"Hard To Love"
"I Don't Dance"
"Drinking Glass"
"Rumor"
"I Hope You're Happy Now"
"One Of Them Girls"
Following the celebration, Brice said, "Let's turn this celebration back into a party! What do y'all think about that?"
With that, he played his song "Parking Lot Party." People were on each other's shoulders in the pit, the entire crowd's arms were waving in the air and cowboy hats sprinkled the audience.
The concert wrapped up as Brice played the final two songs.
He first sang "I Don't Dance" – a song he sang to his wife on their wedding day – as he told the crowd to ask their partner to dance. Couples of various ages found room on the grassy lawn to sway with each other – some sober, others buzzed, but all enjoying the moment.
From there, he sent the crowd off with another one of his hits, "One Of Them Girls."
The lights went down on the white and maroon-arched amphitheater as waves of people began exiting the event organized by VenuWorks Cedar Rapids.
"Thank you so much! You've been a beautiful crowd. Goodnight!" said Brice as the concert concluded.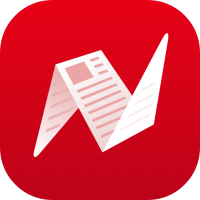 This is original content from NewsBreak's Creator Program. Join today to publish and share your own content.