Underneath the summer sun, Justin Matott smiles at those passing by his booth at the farmers market in the SouthWest Plaza parking lot on the morning of July 10—only, it's not fruits or vegetables that he's selling: it's his children's books.
While most people might not expect to see an author at a farmers market, Matott has found that it's the perfect way to engage with his audience and encourage young kids to begin reading, especially those who don't think reading can be fun.
"A lot of my friends that are authors say, 'Why do you do farmers markets? It seems so weird," Matott said. "And I say, because I meet my audience. I meet these kids who will tell me the truth about what they like, what they don't like about my stories. I'm always writing something new and I want to keep being informed by my readers."
Stories that immerse young readers into the imaginary literary world helps build empathy, said Matott. As an anti-bullying advocate, it's an effective way for Matott to not only get children excited about reading, but also to care for other people—both imaginary and real.
"When you relate to the character, then all of a sudden, you become a part of the story. And when you place yourself in a story, that becomes a life. And, like, one of my favorite things as an author is to try to imagine when the kids are reading my books: what world are they seeing it in? Because we place it in our own world," Matott said. "That's what really works for storytelling."
Promoting kindness and empathy has been a long-term goal of Matott since he, too, was bullied as a child. As a storyteller and public speaker, he shares his story with children across Colorado schools during his presentations.
"When I say, 'So when I was in fourth grade, I went to school and these three bullies pinned me down in the back of the playground where nobody could see. And one of them knelt on my arms while the other one spit in my face and punched me,'—all of a sudden, I can see the empathy just growing in these children and you can see the bullies squirming," Matott said about his school presentations.
When he tells his story to children, the responses often range from compassion to wanting revenge on Matott's bullies. About ten years ago, however, Matott received a surprising reaction from a boy named Ryan.
"I was about halfway through, but I was at the saddest part of the story, and all of a sudden this kid in the middle of the room just starts laughing, just like uproarious laughter," Matott said, explaining that the teacher came and removed Ryan from the room. "I kind of felt bad for him because I thought, 'I wonder why he thought that was funny. That was really sad.'"
Afterwards, Matott found out that Ryan was a school bully. Just before Matott's presentation, Ryan picked on another child outside. The school counselor asked if Matott would be willing to talk to Ryan, to which he agreed.
When they sat down, Ryan was crying and apologized to Matott, but refused to say why he had laughed, Matott recalled. Matott told Ryan to tell someone he trusted why he laughed and to stop bullying others, encouraging him to apologize to those he had hurt.
About one month later, Matott received a call from Ryan's teacher, who told Matott that she'd discovered bruises on Ryan's arms. After calling the police, the teachers found out that Ryan's stepfather had been abusing Ryan, his sister and his mother, said Matott. The stepfather was jailed, Matott said, and a restraining order was put in place to protect the family.
Last summer, Matott was standing at his booth at a farmers market when he noticed a tall, large-built man standing with his arms crossed near the tent. It was Ryan.
"And he said, '...I want you to know that you influenced my life so much that I went into the military police, and now I'm in the regular police and I do one thing: I protect people from people like my stepfather," said Matott, recalling what Ryan told him. "And he said, 'I just want to thank you...you're like, my biggest hero.'"
For Matott, the story of Ryan is evidence of his purpose.
"That day I was like, I literally am doing what I'm supposed to be doing on this earth," Matott said.
A career in writing children's books, however, didn't seem possible at first. Matott initially found success in the corporate sales industry; but his passion for storytelling had always followed him.
"I was always just a really talkative, rambunctious kid, always had a story for everyone that wanted to hear one. And so I just continued to use my storytelling and pretty soon, I got quite a following, especially with my clients," Matott said. "I just love to entertain people and make them laugh. Because the world, right now especially, is pretty tough. Everybody's so harsh. And I think we just—we all need to laugh."
Having grown up with two English professors as parents, Matott would often write stories when he was young and get their feedback. When he decided to pursue publishing a book, he continued reaching out and asking for input, but initially faced rejection from agents and publishers.
The story that changed everything came after the passing of his mother. Written in her memory, his first published book, "My garden visits," is about the eternal presence of a mother, said Matott, and he self-published it approximately three weeks before Mother's Day in 1996. The book quickly began flying off the shelves, inspiring Matott to continue creating children's books and eventually leave the corporate world for the storytelling one.
Today, Matott has published over 30 books including comic books, picture books, chapter books, books designed for children with dyslexia and perceptual difficulties and poetry books, to name a few. Many of his stories are based on his life, embodying the "write what you know" tactic, including the story "Ol' Lady Grizelda," which is based on an old woman who lived in his childhood neighborhood outside of Fort Collins who had three gravestones in her backyard and who he feared as a child, said Matott.
One of his favorite books is "Oliver Kringle," a story based on a Jeffco bus driver Matott met who looked like Santa Klaus. While workshopping the book, Matott took the manuscript to a classroom of young kids to get their input, under the guise that the script was written by Matott's friend rather than himself. His young audience were not fans.
"I literally got booed," Matott chuckled, adding that the children said the story was boring and felt like it was coming from an adult's perspective.
After the workshop, a young girl named Penelope approached Matott and said the story would be better if it was written from the perspective of a child like her. Taking the suggestion, Matott rewrote the book from Penelope's viewpoint and even added her as a main character.
The experience reinforced to Matott the importance of connecting with his readers through school visits and farmers markets. It's one of the best ways of improving his stories and building connections with families.
"I'll have people pull up in a stroller and they're like, 'Oh my gosh, you were my favorite author when I was a kid," he said, explaining that he sees adults sharing his books from their childhood with their own children today. "You do it long enough, you get into this multi-generational thing."
While at his booth, two regular visitors stopped by, Dawn and Paul Miller. Matott met them years ago at a Barnes & Noble, and now they visit his farmers market booth almost weekly to see him—and any potential new books.
"I just feel so privileged to know him," said Dawn Miller, explaining that Matott was always willing to sign his books for her. "And his books are awesome for teachers, cause I used to be a preschool teacher."
The bond Matott shares with the Millers is something he aims to foster with all his readers. By connecting with people who don't typically read and getting them hooked on his books, he hopes they relate to his lessons of kindness, respect and humility.
"Be kind in an unkind world," Matott said when asked his message for young people. "Just learn to laugh and laugh at yourself. If you laugh at yourself, then the world doesn't laugh at you."
Those interested in learning more about Matott's work can visit his website: justinmatott.com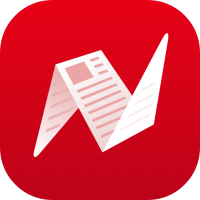 This is original content from NewsBreak's Creator Program. Join today to publish and share your own content.