The fund used to upkeep the roads, repair buildings and fulfill capital projects is at-risk of being fully depleted by 2025 if drastic changes are not made in the City of Littleton. City leaders are now asking residents for input, before anyone feels its impact on their day-to-day lives.
The problem
The City of Littleton's capital projects fund is facing an annual revenue shortage of $6.5 million, creating a revenue crisis.
"It's out of the capital projects fund that the city pays for road maintenance, building repairs, technology upgrades — and it's in particular dire straits for two reasons: The revenue that feeds that fund has flattened over the years and the backlog of projects has simply just increased," said City Manager Mark Relph during a June 30 telephone town hall addressing the crisis.
There are "over 70 capital and infrastructure projects that need funding between now and 2035," states the City of Littleton's website. This includes repairing the Littleton Museum, purchasing police equipment and fixing road intersections like Santa Fe Drive and West Mineral Avenue.
The unfunded capital and infrastructure projects will cost approximately $98 million over the next 15 years, said Relph, amounting to about $6.5 million per year — a cost that the City of Littleton cannot afford.
"Suffice to say, if we're short years from now without any new revenue, our capital projects fund will be at zero. There's just no positive spin to put on the problem ahead of us," Relph said to the over 330 citizens who listened in on the town hall.
"In terms of solutions, there's very few of them at our disposal," Relph continued. "Just like with your home or small business finances, when you find yourself with a deficit you got, really, two choices: bringing in more revenue or making budget cuts."
The potential solutions
There are a variety of potential solutions that could be considered to fix the annual $6.5 million revenue shortfall. However, four options appear to be city council's main contenders: (1) increasing the retail marijuana tax rate; (2) developing a new lodging tax; (3) increasing the sales tax by 0.5%; and (4) increasing the sales tax rate by 0.75%.
The proposed solutions involve increasing taxes. The question remains: Which tax, or taxes, should be raised?
According to the City of Littleton's website, increasing the retail marijuana tax would earn an additional $500,000 to $1 million per year. Implementing a first-time lodging tax on hotel and short-term rental guests in Littleton would increase the annual revenue by $1 million. The 0.5% increase in the sales tax rate — which equates to an additional $0.50 for a $100 purchase — would make up for the shortfall by generating an average of $6.5 million annually. On the other hand, the 0.75% increase in sales tax — equating to an additional $0.75 for a $100 purchase — would generate an average $10 million annual revenue, surpassing the $6.5 million annual shortfall.
A fifth potential option that is listed on the City of Littleton's website is eliminating the Bemis Public Library and Littleton Museum, saving approximately $4.2 million annually in the city's general fund. Numerous citizens called in during the town hall to discourage any consideration of such elimination, and city leaders said that it was not under serious consideration at this time.
"Those are amenities that other cities don't have, and those are amenities that our citizens absolutely love and adore," said Mayor Jerry Valdes during the town hall. "I'd be very hard pressed to try to cut our library or museum. They're very important to the citizens and to me."
Community response
During the town hall, attendants were polled on which of the options, if any, they were most likely to support, allowing city leaders to gain a sense of which solution may be the best contender for a November ballot.
The results were: 18% supporting a retail marijuana tax rate increase; 0% supporting the lodge tax implementation; 25% favoring a $0.50 increase in the sales tax rate; 54% favoring a $0.75 sales tax rate increase; 0% supporting the elimination of the library and museum; and 3% saying that none of the proposed solutions sounded good to them.
The support for increasing the sales tax was not surprising to the city leaders.
"It's been 50 years since we have raised our sales tax here in Littleton. There's a lot of taxes and fees that other cities collect that we do not," said Mayor Valdes, adding the examples of there not being taxes on street lights and sidewalks. The Littleton sales tax rate is 14% less than the metro-wide average, states the city's website.
With all of the discussion on sales tax increase, one citizen asked during the town hall if the city council was considering increasing property taxes, saying that it seemed like a more equitable solution.
Tiffany Hooten, the city's finance director, responded that it wasn't a primary consideration because property taxes go to a range of different entities and too big of an increase in property taxes would be needed to make up for the annual $6.5 million shortfall. Relph also said that a property tax increase would place the burden on property owners, whereas a sales tax increase could also generate revenue from people visiting Littleton.
A plea for community involvement
Despite the City of Littleton getting an estimated $12 million in federal stimulus, the money will not solve the lack of capital project funding, said Relph.
"There is no one coming to rescue us. There is no new money from the state or federal government that can fix this problem in the long term, each year," said Relph. "This is a local problem that is going to require a local solution."
Towards the end of the town hall, city leaders were asked why it seemed like they were looking for only one revenue fix, rather than looking at combining solutions and proposing a variety of tax increases.
Relph responded that such an idea is still under consideration, as city leaders are still discussing with community members if it's better to offer one option for a revenue fix or a range of them. Ultimately, city leaders want to avoid overwhelming or confusing Littleton residents, especially given the importance of community involvement.
"I'm concerned that the quality of life that we've enjoyed for decades is going to start to degrade. And if we don't take action, that's exactly what will happen, in my opinion," said Relph, adding that he believes now is the time to act before it's too late. "And so I think this is my plea to the community, is to please pay attention to what's going on."
Moving forward, the city council will continue to discuss the potential solutions and raise community awareness about the issue. If the council decides to introduce ballot language for one or more of the solutions, it would occur during their regular meeting on August 17 and a public hearing would be held on August 26.
Those interested in learning more about the City of Littleton revenue shortage can visit the city's website and FAQ page, as well as send questions via email to FundingFix@littletongov.org.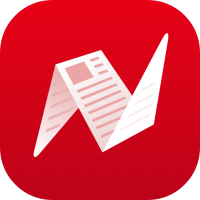 This is original content from NewsBreak's Creator Program. Join today to publish and share your own content.