(DENVER, Colo.) Long-term residents of the Five Points neighborhood in Denver, Colorado, often note how much the neighborhood has changed in the past 50 years to the point that newcomers don't always understand the rich history of the area. Now, an exhibit at the History Colorado Center in downtown Denver is dedicated to preserving that history.
Image of the new "Five Points Plus: Neighborhood Memory Project" exhibit, now open to the public at History Colorado Center.
Tayler Shaw/NewsBreak
The "Five Points Plus: Neighborhood Memory Project" exhibit is open now through October. The exhibit features a mural, a sound installation with community voices, popular clothing items from the 1970s and 1980s, materials from Manual High School and local businesses, albums from Five Points artists and photos from the community.
During the community celebration on the evening of June 24, people gathered to explore the new Five Points Plus exhibit.
Tayler Shaw/NewsBreak
"I think the two stars of the exhibit are: number one, there are quotes from all of the participants," said Dawn DiPrince, the chief operating officer of History Colorado who led the memory sharing workshops for the exhibit, pointing to quotes from community members scattered across the walls. "And then of course, in concert with the beautiful words of the participants, is this incredible mural by Denver artist, Adri Norris."
While Norris moved to Colorado about 15 years ago, she says it's the first place she found her own community. Having lived in Five Points at one time, she took the responsibility of creating a mural for the exhibit seriously, paying close attention to the history and stories of the community.
"Especially when it came to hearing the community members talk about their past experiences, it was just incredibly eye-opening –– the wealth and breadth of knowledge that we don't pay attention to because it doesn't exist in academia," Norris said.
She compared the process of creating the mural to gathering a variety of puzzle boxes from thrift stores and realizing that the boxes didn't have the correct pieces inside.
After collecting all the information available, it was time to reassemble the puzzle pieces, prompting Norris to ask herself: "How do I put these things together to tell the story that I think needs to be told? Which, what came very strongly, especially in the interviews, was Five Points used to be a very close-knit community," Norris said.
"But it's not that [now]," Norris continued. "The idea that you could send your child to the store, and every person down the street is keeping an eye out for them and reporting back as to whether or not they're okay. Like, that's not something that can happen anymore. The demographic shifts don't allow for that."
Denver artist Adri Norris poses in front of the mural she created for the Five Points Plus exhibit during the June 24 community celebration.
Tayler Shaw/NewsBreak
As Denver continues to develop, historical neighborhoods like Five Points have faced a loss of local businesses, grocery stores and a displacement of long-term community members. According to a report done by the National Community Reinvestment Coalition, Denver was the second most "intensely gentrified city in America during 2013-2017," the website states.
During the discussions with Five Points residents, DiPrince said that while there were many positive stories about the area, common themes surrounding gentrification, redlining and segregation also arose.
"And I think part of what you see from hearing all of that is really just how complicated some of these histories are and how –– but that there's like, beautiful resilience that comes from people doing what they need to do to make a home," DiPrince said.
The June 24 celebration also featured a "Building Denver: Where Corners Meet" display in the lobby of the History Colorado Center.
Tayler Shaw/NewsBreak
Created in collaboration with Five Points community members and the Black American West Museum & Heritage Center, the project is part of History Colorado's Museum of Memory and Building Denver initiatives, bringing attention to the changes Denver communities face and a voice to those impacted.
Capturing how much Five Points has changed was a key focus of Norris' mural, which features photos and stories of the community, paintings of influential women and stories of what has been lost over the past decades. Whether a visitor is familiar with Five Points or not, she hopes everyone gains something.
"For the people who grew up in Five Points, or just grew up in Denver in general and have family who had been in Five Points, I hope they see themselves," Norris said, adding that she hopes they have a sense of nostalgia.
"But then there's also the people who have moved here, and I want them to understand where they moved to," Norris said. "I think the older that I get, the more I realize…there's so much to be gained by learning a place, as opposed to transforming a place to suit your own needs."
Those interested in learning more about the exhibit or sharing their story about Five Points can reach out to History Colorado.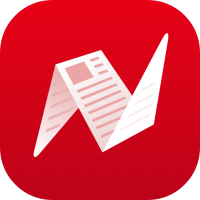 This is original content from NewsBreak's Creator Program. Join today to publish and share your own content.