(DENVER, Colo.) The complex question, "Do we idolize professional athletes too much?" was one of many that were addressed by four sports professionals during a panel series at Cleo Parker Robinson Dance in the Five Points neighborhood of Denver, Colorado, on Juneteenth.
The panel, "Black Business and Impact of Sports," was one of three hosted at Cleo Parker Robinson Dance for Juneteenth, a holiday that commemorates the day in 1865 when slaves in Texas were notified that they were free under the Emancipation Proclamation — which was passed over two years prior. For many, the date represents freedom, and it has been celebrated in Five Points since 1953.
"Cleo Parker Robinson Dance has partnered with Juneteenth for a number of years in a variety of ways but we have yet to partner in this way," said Malik Robinson, the executive director of Cleo Parker Robinson Dance, sharing that the panels were in collaboration with the larger Juneteenth music and street festival occurring in Five Points.
"This has been just a really wonderful experience for us to provide some deeper conversation and provide an opportunity for us to be in dialogue with each other around some of these important issues," Robinson continued.
The stage was set with a vibrant purple background at Cleo Parker Robinson Dance, a non-profit dance studio in Five Points, but the focal point was the four guests: Charles Johnson, a former football player at the University of Colorado Boulder; Camille Hammond, the senior vice president of partnership marketing and media sales at Kroenke Sports & Entertainment; Nick Ferguson, a former NFL football player who played for the Denver Broncos for five years and who currently hosts a sports-talk radio show called "Nick and Cecil" on Sports Radio 104.3 The Fan; and Oren Lomena, the host and creator of "The Whole Hard Truth" podcast that is produced by DNVR.
Johnson, the host of the panel, explained that he brought these accomplished individuals and professionals within the sports industry to discuss the impact that sports can have on both the athlete and the communities they represent.
Throughout the next 90 minutes, they openly discussed and pondered a variety of sports-related topics, with two themes coming to the forefront: the unrealistic expectations placed on athletes to solve community problems and the importance of not portraying sports as one of the only fields where people of color and people from lower socioeconomic backgrounds can achieve success.
Johnson opened the conversation by discussing the pressure and responsibility placed on athletes.
"What struck me, as I've already known because I was them at one point in my life, was how young they were," said Johnson about professional athletes. "These are 24, 25-year-old, by and large, young men. And we often times lean on them as if they're the answer to the challenges that plague our communities."
"I think that is a problem that we have to be mindful of, recognizing, first, what our values are, and what role does everyone play in the pursuit of what we value as a community," Johnson continued.
Ferguson agreed, saying he automatically became a role model the day he became a professional football player.
"Once you step into that spotlight of being a professional athlete, you become an instant role model. And unlike certain athletes, I mean, I take that personal," said Ferguson, sharing that he wants to inspire other kids like him who grew up poor in an inner-city environment.
However, not everyone is ready to be a role model, said Ferguson. Some players, who are brand new to the community their team represents, are expected to come and help fix the issues the community faces. It can create a superficial and unsustainable relationship between athletes and communities.
The panelists asked: How can we change that?
"I think a lot of times what we do, and I see it in a lot of meetings I'm in and different groups that I'm in, that we almost talk about our athletes in the abstract," said Hammond, who often is operating behind the scenes in the sports world. "We kind of place them in situations, we want them to do certain things without taking into account how they feel about it, or their personal connection to what we're asking them to do."
That pattern of talking about the 'athlete' rather than the individual person has always bothered Hammond. She wants to create more genuine connections and authentic partnerships and initiatives with athletes, asking them what their values are.
Her message resonates with Ferguson.
"For me as an athlete, I just try to do whatever I can. And anytime I'm in a forum like this, I always kind of extend myself out to say if anyone is doing anything in the community that I can be a part of, please let me know," said Ferguson. "I survived for a reason. So now, as crazy as it sounds, it's almost like I'm dedicating my life to help to pull those people up. Because I don't believe anyone wants a hand out. They just want a hand up."
Being a professional athlete wasn't always Ferguson's dream, however. Ferguson originally dreamt of being a lawyer, like two of his other family members. However, it wasn't common to hear the other children in his neighborhood say they wanted to be a doctor or a lawyer, because many did not see that as an option for themselves.
"What happens in a lot of these inner-city communities is that you feel as though you don't have any options. You don't have any resources. So the easiest thing to do is what you like and what you see. So making [a] way, as far as your life, through sports, that's one way of getting out," Ferguson said, adding that because he is a former professional athlete, he now has access to resources and connections for his children to utilize that many parents don't. "So there's a lot of parents who have goals for their kids, but who will they know? Do you have the resources?"
Lomena said that he thinks part of the reason so much pressure is placed on athletes to be great winners and representatives of their communities is because they are a source of pride for those who don't have much. The lack of resources can drive the tendency to place one's hopes and dreams onto an athlete, and it calls for a need to redefine what success, specifically Black success, looks like.
"Black success isn't just this lottery that literally 1% of all of our high school athletes are going to see," said Lomena, highlighting the importance of broadening the definition of success and showing Black children that they can pursue a range of careers beyond sports, such as coding, being a math professor or being a screenplay writer. "...Waking up in the morning and having a good outlook on your own life is success."
Johnson agreed, saying the connection between athletics and success not only limits the imagination of young children, but it can also exclude women from the vision of success.
"So much of how we define success is through our sports problems, through athletics. And even terms like 'you made it' [and] 'we made it' too often, I think, are associated with how well we perform on playing fields. Lost in that equation too often are little girls or women, if in fact, that's a measure of success," said Johnson. "We don't associate 'making it' necessarily with women in athletics."
For Hammond, who grew up with a father who played professional basketball, she didn't see women in the sports realm, but she always enjoyed being a part of the sports world and knew it was where she wanted to work.
As a mother to twin 9-year-olds, she's asking herself how she can inspire her daughters and her other family members to know that — even if it hasn't been done before — they can pursue any career they are passionate about.
"What can I do through the resources that I've been given to change the narrative? So it doesn't always need to be about sports being the way out," Hammond pondered, adding that she enjoys when children love the sports world as much as she does, but she doesn't want them to think that it's their only option.
"That's still what they see, you know. So how do we, in our age group on this panel, kind of change that narrative?"
Lomena thinks that one of the ways to broaden the idea of success and inspire children to feel free to explore many different career opportunities is through the internet.
"I think that we finally reached a point where the conversations that matter to young people are far different than the ones that matter to generations of people before that, you know what I mean? Because the world is so small for these kids now, because of the Internet, and their attachment to it," said Lomena. "I think they just have a different relationship with the world and far more opportunities to independently find themselves at a successful point."
"Now with this generation, these younger ones, I do think that celebrity still is a thing that I want to sort of unweave from our young black and brown youth," Lomena continued, emphasizing the importance of Black and brown children not feeling like they need an NFL contract to be validated or considered successful.
Unweaving an attachment to the sports industry as one of the only opportunities for Black and brown men to be successful is not a simple thing to do. Beyond the exposure that the internet can bring to children, Ferguson believes that these lessons could come from the classroom — but don't.
"I feel as though every kid wants a shot at life. Everyone's trying to try and make ends meet to survive. But are we giving them the tools to survive? And for me, I say no. This is where I feel society and education has failed us. Because there's a lot of things that take place, or have taken place in history, — and involving African American people and Latino people in their contribution to our society — that we don't know. We were never taught," said Ferguson, explaining how he has a responsibility to teach his kids about events like Juneteenth.
Ferguson also hopes that the larger corporations will get involved in sharing the message and providing resources to low-income communities and to Black and brown children so that there are limitless opportunities for their futures.
"We need to show our kids there are other options, so kids don't think the way that I did," said Ferguson, who shared that when he was young and growing up in the inner-city of Miami, it was drug dealers who he idolized. "I want them to think the new way: there is an option, there is an opportunity, and if you put into work, it'll happen."
To echo Ferguson's point, Hammond added: "I work in a male-dominated profession. I love what I do. I love being around athletes, but I want the young women that I'm around to know that there's a different avenue."
"If you want to be in this, great. You can be. But you can also be a neurosurgeon, you can be a lawyer, you can be whatever you want to be," continued Hammond. "There's a lot that you can do. And I want to be a part of that, if I can."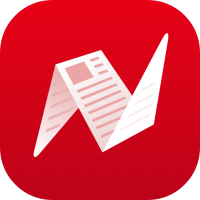 This is original content from NewsBreak's Creator Program. Join today to publish and share your own content.