With a large number of people willing to use their smartphones for multiple digital features, devices like cameras, iPods, calculators have all been replaced with smartphones. There are certain applications that make the functioning possible and mobile app development companies play a huge role to enable it. However, it is necessary that you follow proper legal procedures and obtain the required license that best suits your application.
Music and its applications are always in high demand. People keep looking for new and improved apps to enjoy their music. It is important to take into consideration all the legal matters that come into picture while creating a music application. So, if you are looking for license requirements for music application development, your search ends here!
Guide to License Requirements For Music Application Development
Here's a guide to all the license requirements for music application developers:
If at all your mobile application includes a sound recording of any public performance, you are mandatory required to obtain a license. Public performance music is of two types, one which occurs in a public place where people gather like concerts and the other that transmits to the public, like television/internet broadcasts.
A license is required because, under copyright law, the owners or creators of a sound have a 'performing right'. It is an exclusive right to play/perform their music publicly and authorize others to do the same. Thus, on behalf of the copyright owners, PRS (Performing Rights Society), an association/corporation or other entity that licenses the public performance of musical works, makes sure that the individuals/owners receive appropriate royalties for the use.
Each of these PRSs represents various repertoire of copyright holders. So, music app developers may need to obtain licenses from more than one PRS — publishers, songwriters, and composers. In the United States, there are three major PRSs — the American Society of Composers, Authors and Publishers (ASCAP), Broadcast Music, Inc. (BMI), and SESAC, Inc.
Following are the details of the same:
1. American Society of Composers, Authors, and Publishers (ASCAP)
The ASCAP represents various great artists of all time, for example, Lana Del Rey and the Beastie Boys. You can easily find more information about ASCAP artists. Through ASCAP, music app developers can obtain a license for mobile applications with the 'Build My License' feature. It has an annual license fee that ranges from $255 to $1,499. There is no free trial period for ASCAP services, however, a licensee can give a thirty-day notice to cancel the license. It is required for the licensee to pay the greater minimum license fee and the amount determined by applying the Licensee's Service Threshold to the Rate Schedule applicable at the beginning of the contract year. You can easily get more information by filling out the 'Build My License' form from the official ASCAP website.
2.Broadcast Music, Inc. (BMI)
Representing artists like Lady Gaga and PitBull, BMI is another PRS you should consider when it comes to music app development. You can read the list of artists represented by BMI. Offering a variety of 'blanket licenses' permits the use of a full repertoire of sound recordings. One such license is the Website Music Performance Agreement (WMPA), a blanket license that can be used for any commercial entity. It does not constitute as a music service, however, it has the potential to generate revenues from operating a website or mobile application.
When the central focus of an application is to transmit audiovisual material featuring music, only then it qualifies as a music service, for example, a music streaming service. Thus, mobile applications with a background or incidental use of music only is not a music service and can hence be eligible for a WMPA. The fee structure regardless of the license opted for is a minimum of $365 annually. Depending on either the gross or the music revenue, BMI requires you to pay an additional fee. BMI does not offer a free trial period, however, it does provide a refund for the termination of use if appropriate written notice is given.
3. Society of European Stage Authors and Composers (SESAC)
The SESAC represents various artists like AXL Rose, Kesha, and more. It offers an Internet Performance License, also called the IPL for software applications and websites. SESAC does not provide information on its detailed fee structure on its official website however, the annual minimum fee is $660 for an Internet Performance License. By filling out an online form, you can get more information on SESAC IPL and its pricing calculations.
Conclusion
For on-demand app development or any music application, you can consider the services offered by the above-mentioned Performing Rights Societies (PRS). Apart from that, you can also contact individual copyright owners to use the sound recording, in case your application uses a few sound recordings only. Consult an attorney to find out the best suitable option for your application.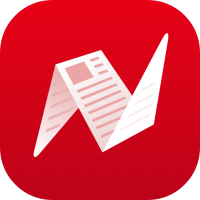 This is original content from NewsBreak's Creator Program. Join today to publish and share your own content.