My ex-husband and I have a polite relationship based entirely on doing what's best for our kids. We are not friends. We don't chit-chat. I don't really know what's going on in his life. He doesn't really know what's going on in mine.
As I've talked with my friends and gone on dates with men who have ex-spouses, I've learned that's not the norm. Far from it actually.
It's important to recognize the following about boundaries:
Boundaries are for you, not for the other person. Boundaries are not insurmountable walls that some other person has to ascend to meet your requirements to make it acceptable to be with you. Boundaries are not ultimatums. Boundaries are stating clearly what you do and do not like and what you will and will not accept.
When it came to my divorce, I set some clear boundaries from the start with myself. These boundaries were for me, NOT my ex-husband.
My children come first.
This means I do not talk badly about my ex in front of my children. They love their daddy, and they deserve to have a relationship with their father that is untampered by my own feelings.
(Side note: I really try to limit talking badly about my ex to ANYONE because I don't want to get caught up in constantly complaining about what I think he should or shouldn't be doing and not being grateful for the things he DOES do right.)
This also means that when I communicate with him, it is ONLY about the children. When I shared with him I would be changing jobs, it wasn't because I was expecting to chat with him about how I was unhappy. It was because he needed to know that there might be a change that affects our children.
2. Mum's the word.
I have made it a clear rule that I don't want to hear about my ex from other people. I told my friends upfront, "Hey, I don't want to hear what he's up to, so please just don't tell me."
Some friends have heard some juicy gossip and decided to pass it along to me anyway, and I've had to remind them of this boundary. Then I had to call another friend to rant and rave/journal/go for a run, all to make sure I did not then let what I found out impact how I acted towards him. I have ended friendships because they couldn't honor this boundary. I have also ended friendships because they shared things I was sharing with them with my ex-husband.
What he is doing as long as it doesn't impact our children is NOT my business.
What I am doing as long as it doesn't impact our children is NONE of his business.
I also made sure on MY part that I wasn't running around town and telling everyone bad things about him.
3. I'm not his wife anymore.
I will always be his ex-wife, but I'm no longer his wife.
That means a lot of things for me.
It means I can't nitpick how he raises our kids, for example.
When I see he sent some cut-up hot dogs, Little Caesar's cheesy bread, and grapes in for my children to eat for lunch, I can sigh loudly when I'm at home alone, but I can't call him up and say, "Why are you putting this in their lunch? THEY SHOULD HAVE ORGANIC APPLES AND ALMOND BUTTER ON GLUTEN-FREE BREAD!"
When I have my children, I can control what they eat for lunch. When he has them, he can control what they eat for lunch. As long as my children's needs are met (food, clothes, shelter, love), I have no say.
But when I've noticed a pattern of behavior (like my daughter biting my son for attention), I can reach out to my ex-husband and say, "Hey, are you noticing this behavior? What are you doing about it?" And we can talk about ways to handle that behavior that will be consistent at both of our homes.
Not being his wife anymore also means I don't have to take care of him anymore.
I tried a LOT to take care of (read: control) my ex-husband, but I don't have to do that anymore.
When his truck registration got forwarded to my house because he should have paid it off and had me sign it over to him as we agreed upon in our divorce, I threw it out. Because, you know what? He was supposed to take care of that and he didn't. So if his consequence is the cops pull him over because his registration hasn't been updated, that's not my problem, bub.
4. Emotions have to stay out of it.
This has been woven through all of the other boundaries, but this has been, of course, the most important one. Divorce is exceptionally hard and exceptionally painful, ESPECIALLY when things go down that were ugly and you were the harmed party.
But, if I really want to honor Boundary #1, I had to leave emotions out of it. I had to tell my children, "Have fun with your daddy!" even though I really wanted to say, "Don't have fun with that jerkface because he's the reason we got divorced!"
And it's hard. It's hard when I pick up my children and they had a lot of fun with their dad and grandmother and don't want to come home with me. There have been times when I've showed at my children's daycare super excited to see them, only for my son to run away from me crying and shouting, "I want daddy!"
But my emotions have to stay out of it. Sometimes I've had to breathe really deeply and say, "I bet you had so much with your daddy, and I'm sorry you can't play with him tonight, but you're going to come home and play with meeeeee!"
And this of course has applied to regular interactions between my ex-husband and me. Like when he was mad when he found out I'd introduced my boyfriend to our children. He told me it was "messed up and selfish." I could have launched into, "Well, I wouldn't be HAVING a boyfriend right now if you…" but, you know what? I just let it be.
And when I AM having feelings, I make sure to call a friend to rant and rave/journal/go for a run or whatever else I need to do to before I have to talk to him. Because, back to Boundary #3, he's not my husband, my confidante, my best friend, my whatever anymore. He's just the dude I co-parent with.
This reads easy, but it is not. It hasn't been. It won't be.
Co-parenting with someone who USED to be your everything can be a real struggle, but most days for me, it is not.
Most days for me, I don't give a lot of thought to my ex-husband or my role as his ex-wife. Most days for me, I just think about my great children and how grateful I am that we made them.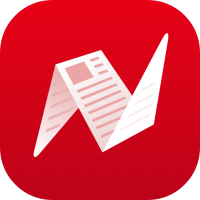 This is original content from NewsBreak's Creator Program. Join today to publish and share your own content.