On August 16th, Tennessee Governor Bill Lee signed Executive Order 84, which officially allowed Tennessee parents to exempt their children from school mask mandates.
He was sued, and now Tennessee parents have lost their choice to opt-out of mask mandates.
Many counties across the state of Tennessee issued mask mandates for schools earlier this month. These mask mandates were following recommendations by the U.S. Centers for Disease Control and Prevention as well as the American Academy of Pediatrics. The CDC "recommends universal indoor masking by all students (age 2 and older), staff, teachers, and visitors to K-12 schools, regardless of vaccination status."
Gov. Bill's Executive Order 84 allowed parents to opt-out of mandatory mask requirements.
On Twitter, Gov. Bill Lee wrote, "Districts will make the decisions they believe are best for their schools, but parents are THE authority & will be the ultimate decision-makers for their individual child's health & well-being."
In the fillings of the lawsuit against him, it states that Gov. Bill Lee violated the American Disabilities Act when he issued Executive Order 84.
The plaintiffs include Shelby County parents, Brittany and Ryan Schwaigert and Emily Tremel. Chalkbeat Tennessee reports that,
The Schwaigerts' son has autism and is immunocompromised because of a chemotherapy regimen that he takes to manage tuberous sclerosis complex, a genetic disorder that causes polycystic kidney disease, epilepsy, and hypertension. Tremel's daughter has a chromosomal abnormality that causes episodic ataxia, a condition that impairs movement and the nervous system, and congenital nystagmus, a condition that can affect vision.
The lawsuit filing states that "the Governor has put the parents of medically vulnerable students in the position of having to decide whether to keep their children at home where they will likely suffer continued learning loss or risk placing them in an environment that presents a serious risk to their health and safety."
In current data, Tennessee has seen a 60% rise in daily average cases and a 31% rise in hospitalizations.
Tennessee is one of at least seven states, including Arizona, Texas and Arkansas, which have banned local school districts from requiring all students to wear masks.
This lawsuit against Tennessee Gov. Bill Lee was one of several against state governors for overturning local school mask requirements. Lawsuits have been filed in Arkansas, Florida, South Carolina and now, in Tennessee.
The suit against Florida Gov. Ron DeSantis went in the parents' favor. Judge John Cooper, Florida judge, ruled that "the state could not stop school districts in Florida from issuing mask mandates."
Here's what an overturning of Gov. Bill Lee's Executive Order 84 means for Tennesseans:
Gov. Bill Lee's executive order allowed parents to opt out of mandatory masking requirements. For many schools across the state of Tennessee, parents of students under 18 or students who are currently 18 could "opt out" of their school's mask requirements by providing written notice.
Since Gov. Bill Lee's executive order is now overturned, each local school district is now able to decide whether or not students should be required to wear masks.
If a local school district were to institute a mask mandate that face coverings were required to be worn on school grounds, then all students would have to wear them. Parents of students under 18 or students who are currently 18 would not be able to opt-out out of any school mask mandates.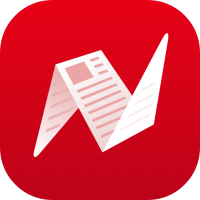 This is original content from NewsBreak's Creator Program. Join today to publish and share your own content.