While many of us believe that what we post on social media should have no impact on our professional lives, that may not be the case for one Shelby County administrator. Her now-deleted Facebook post is currently under investigation and may lead to disciplinary action.
Assistant principal of Houston High School in the Germantown Municipal School District, Janna Matykiewicz wrote on Facebook: "What's the difference between vaccine papers and a yellow star? 82 years."
Matykiewicz's post equates showing proof of both COVID-19 vaccines to the yellow stars Jews had to wear in Nazi Germany.
Though her post is now deleted, it was screenshot and shared with the local community.
The Germantown Municipal School District was informed, and they stated that it is currently under investigation. Their response stated:
One of Germantown Municipal School District's core objectives is that our staff recognize & celebrate the diversity of all students and provide opportunities for inclusive practices. It is imperative that every student and staff member feel safe and respected on our campuses. 
An online petition titled "Fire Ms. Janna Matykiewicz," which includes a screenshot of the original Facebook post, has been circulating and is currently up to 2189 signatures at the time of this writing.
The petition, started by Julien Le Vine-Miller, wrote,
"Not only is this a completely ignorant statement, it is also completely anti-Semitic. Comparing a vaccine to one of the most tragic genocides in history is baffling. As a Jewish student in the student body, I wouldn't feel safe and accepted as I'm sure many others would with a person of power making anti-Semitic statements on Facebook. If Matykiewicz were to stay involved in the school or any other school in the district, count me out as being a part of GMSD schools..Do better, Houston."
It seems like other faculty and staff members have come under investigation as well. Tony Benzing, a history teacher at Houston High School, responded to Matykiewicz's original post by saying,
"82 years...apparently a generation that doesn't seem to know their History...the yellow star just targeted Jews...the vaccine papers don't discriminate...but remember first they gamed the system to get Hitler appointed as Der Fuhrer, then they took over the media, police force, & educational system..."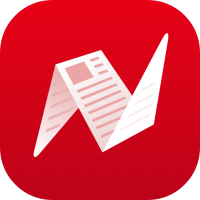 This is original content from NewsBreak's Creator Program. Join today to publish and share your own content.