Alabama Republican Governor Kay Ivey is fed up with the residents of Alabama, and it showed in her most recent statement to the public on Thursday.
Vaccination rates in Alabama are the lowest in the country. On top of saying that over 60% of the state population lacks common sense by not getting the vaccine, Governor Ivey also said that it was "time to start blaming the unvaccinated folks" for the spread of COVID-19.
The great state of Alabama is lagging behind the rest of the country in its vaccination rate. It's actually the only state with less than 40% of the population vaccinated compared to a 48.8% vaccination rate throughout the rest of the country.
Governor Ivey told reporters, "I want folks to get vaccinated. That's the cure. That prevents everything."
She went on to say, "Why would we want to mess around with just temporary stuff? We don't need to encourage people to just go halfway with curing this disease. Let's get it done. And we know what it takes to get it done."
"Folks [are] supposed to have common sense," she said. "But it's time to start blaming the unvaccinated folks, not the regular folks. It's the unvaccinated folks that are letting us down."
Alabama's low vaccination rate is due in part to the desires of the population. Many don't believe in the vaccine's efficacy, see it as an experimental treatment, and/or feel it goes against their political values.
Another issue is the Alabama state Health Department. The state health department has historically had poor funding, especially for rural communities, and much of the residents of Alabama live in rural communities. In February this year, "Alabama administered 10,013 doses per 100,000 people as of Tuesday, the lowest rate among states."
On top of its low vaccination rates and likely in part because of them too, Alabama has had some of the highest number of positive test cases. As of the time of this writing, Alabama has 565,510 positive test cases, which is the 10th highest number of test cases in the country.
While Governor Ivey said some strong words in her meeting with reporters, it clearly comes from a place of good. She's concerned about her state's residents. She also went on to say that the vaccine is "safe" and "effective." "The data proves that it works. [It] doesn't cost you anything. It saves lives," she said further.
Governor Ivey said, "I can encourage you to do something, but I can't make you take care of yourself."
It's unclear whether her remarks will encourage residents to get vaccinated, and with the state of the Alabama Health Department, a higher vaccination rate may still remain a far-reaching dream.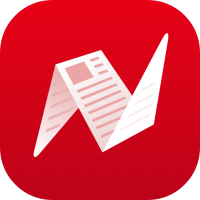 This is original content from NewsBreak's Creator Program. Join today to publish and share your own content.