With the current rise in vaccinated people testing positive for COVID-19, some might wonder, "Is the vaccine as effective as they say it is?"
New York City and many other major cities across the United States have seen a number of fully vaccinated individuals still testing positive for COVID-19. While their symptoms and likelihood of hospitalization have been shown to be significantly decreased if they were vaccinated, many still don't see that as a reason to get vaccinated.
Many, specifically in the Southern states, refuse to get the vaccine and opt to wear a mask instead, citing the vaccine as an "experimental" treatment. Still others refuse to get the vaccine or wear a mask while they're in public places.
It's important to note that no vaccine is "perfect." Many still get the flu every year, for example, even if they get the flu vaccine. This means that fully vaccinated people may still get Covid. If they do get it, though, it's more likely that the case they do get will be "mild" and not require hospitalization. But with the highly contagious Delta variant, it's unclear whether those currently infected who were previously vaccinated are having these "mild" cases or are needing to be hospitalized.
To date, 11 million people are vaccinated across the city of New York, and at least 8,700 have tested positive. As some have noted, it's a "tiny fraction" of the population, but one to be concerned about nonetheless.
The current uptick may be, in part, due to the fact that there is still only a 58% vaccination rate among healthcare employees, hence why Mayor Bill de Blasio recently announced a vaccine mandate or weekly testing for all healthcare workers in New York City.
The current rate of COVID-19 patient hospitalizations is up 22% since July 12th, according to NBC New York.
The New York City Health Department continues to encourage residents to get vaccinated (only 56% of the total city population is currently vaccinated, up from 54.5% on July 4th), but it may prove more difficult to get your vaccine as the state is planning on closing several vaccination sites starting July 26th. The sites in Broome County in central New York, Queensbury in northern New York, Suffolk County on Long Island and Orange County north of New York City will be closed.
Vaccination rates in the more rural areas, such as in Western and Central New York which includes the Bronx and Brooklyn in New York City, continue to be the lowest in the state.
Governor Andrew Cuomo said, "Downscaling state sites is necessary to redirect these resources, but it does not mean that you should not get your vaccine if you haven't already."
Since people are still getting COVID-19 regardless of whether they have the vaccine or not, should you still get the vaccine?
The CDC says, "yes."
According to the CDC, if it's been at least two weeks since your second vaccination dose of the Pfizer or Moderna vaccine or after a single dose of Johnson & Johnson's vaccine, you're much less likely to contract the disease.
That means if you're in a crowded area where someone currently has COVID-19, you're much less likely to contract it. Yes, you can still get get COVID-19, but your likelihood of getting it is significantly less.
Further, if you DO contract the disease, your chance of hospitalization or death is greatly decreased.
In current data, it also seems that fully vaccinated people are contagious for shorter windows of time, which means you're also less likely to spread it to others.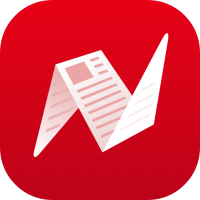 This is original content from NewsBreak's Creator Program. Join today to publish and share your own content.