The cruise industry was hit hard with Covid restrictions last year as well as after many incidents with outbreaks on board. Now, many cruise lines are anxious to restart. Royal Caribbean decided to start with a "simulation" sail with volunteers.
A Royal Caribbean International ship left from Port Miami with 600 travelers on board Sunday evening.
The two-day trip on the Freedom of the Seas is a reenactment with volunteer travelers, a large number of whom are Royal Caribbean representatives. It's a significant achievement for the cruising business after it's near abrupt stop last year during the COVID-19 pandemic.
The boat, which left the Miami port at 7 p.m. Sunday, will stop in CocoCay, the Bahamian island claimed by the significant journey line.
Laura Hodges Bethge, senior vice president of Shared Services Operation at Royal Caribbean Group, shared, "It's been a long 15 months, and we're really excited to get back to cruising again and get started. This is a great way for us to do that with a simulated sailing, to work with our employees and volunteers and guests to really try out all of our protocols to make sure that they're working and ensure kind of a seamless transition to revenue voyages."
The test transport is leaving in the pains of a rough restart for the business, only two days after a government judge in Tampa gave a 124-page administering — tossing out guidelines from the Centers for Disease Control and Prevention that directed what wellbeing rules voyage lines should agree with to head out. Florida Gov. Ron DeSantis tested the guidelines in court, contending the guidelines were ridiculously focusing on the journey transport industry and voyage organizations ought to be permitted to work with no government oversight.
The CDC previously distributed its restrictive sail request in October, illustrating four stages to get travels going again in the midst of the pandemic. Organizations initially needed to grow COVID-19 testing capacities on their boats and report week after week test results for group individuals.
Last stages give organizations two choices to restart their travels: Ships that have 98% of their group and 95% of their travelers immunized can restart without test travels; others should lead a two-day test journey to guarantee other COVID-19 conventions are forestalling flare-ups.
In a legitimate win for DeSantis, U.S. Region Judge Steven Merryday said Friday a portion of the CDC's principles, which incorporated a prerequisite for voyage boats to have COVID-19 testing labs ready, were "phenomenal" and "dictator." Other more fundamental necessities, such as revealing all COVID-19 diseases to the CDC, Merryday wrote in the decision, are inside the government organization's power. The current sail request will presently be set up for Florida travels just until July 18, and the CDC has until July 2 to propose more restricted guidelines in court.
Follow me to see more articles like this.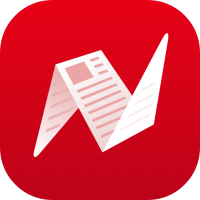 ...
This is original content from NewsBreak's Creator Program. Join today to publish and share your own content.