Florida's busiest airport, Miami International Airport (also known as MIA), experienced a different kind of arrival on Sunday, June 20th, 2021, and no, this one wasn't via air!
A mother, traveling with her aunt on an American Airlines flight from Chicago, went into labor in the terminal. She gave birth to a healthy baby girl inside a bathroom close to Gate D43, Greg Chin, a representative for the airport, said.
The child was born at 10:30 a.m., and her mother chose an apt name for her based on her incredible labor story: Mia.
Chin reported, "We were honored to help the mom have a safe delivery at MIA and we are proud to hear that the baby has been named Mia because of her successful 'arrival' at our airport."
On its Twitter account, Miami International Airport posted a picture of the baby, mother, and the team that helped her deliver. The caption reads: "The stork was cleared for arrival today for a special delivery. Meet Mia, who was born at the airport this afternoon with help from our Terminal Team, @MiamiDadeFire and @MiamiDadePD."
Many of the comments expressed congratulations and kudos to the new mother and wonder at her incredible birthing story. Some comments were even humorous, including one that said, "Evidence that @iflyMIA is a full-service airport!" Other comments asked how the mother was able to travel if she was so close to giving birth, though no answers were given.
Miami-Dade County Mayor Daniella Levine Cava posted about it on Twitter as well: "Welcome to the world, baby MIA! Grateful that mom and her new baby are doing well — and kudos to the amazing @iflyMIA terminal team, @MiamiDadePD, and @MiamiDadeFire for this special arrival."
The mother and baby Mia are doing well based on recent reports, and when baby Mia grows up, she'll have an amazing story to share about how she came into this world!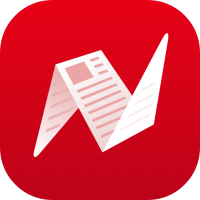 This is original content from NewsBreak's Creator Program. Join today to publish and share your own content.