Tension headaches are the most common type of headache. They can be extremely painful and disabling. Tension headaches are very common, affecting about 80 percent of people at some point in their lifetime.
After a long day of working, you typically would have the feeling of tension in your neck or slight pain. It's common for people to have tension headaches when working at home or while sitting in an office for long periods. The origin is often unknown and it might happen very frequently. If your job requires you to sit down for an extended period, you might be experiencing these tension headaches daily.
Headaches are a common problem, and they come in many forms:
Tension headaches are the most common, and they tend to come on gradually. These headaches are caused by muscle tension in the neck, scalp, back, shoulders, and eyes. They often bring on by a build-up of stress, hormones, or lack of sleep.
Sinus headaches are less common but are also caused by stress, hormones, or lack of sleep. A sinus headache is felt in the forehead, cheeks, and between the eyes.
Migraines are less common, but they tend to come suddenly. Migraines are similar to tension headaches but tend to come on more quickly. A headache that feels like a throbbing or pulsing pain may be the result of migraines.
Cluster headaches are less common and tend to be felt more on one side of the head. The pain of cluster headaches tends to be intense, and the pain can last for hours.
An acute headache is severe and comes on suddenly, often accompanied by nausea, vomiting, and sensitivity to light. You may have a headache from trauma, infection, high blood pressure, or an allergic reaction. An acute headache usually lasts less than 72 hours.
Here are a few common causes:
Tension headaches are caused by a combination of lifestyle and environmental factors. Overtraining dehydration, caffeine, alcohol, or nicotine, food allergies, poor posture, poor sleep habits, hormonal changes, smog, pollution, and heat.
Fortunately, many of these headaches are preventable. Prescription medication for treating tension headaches is available. For moderate-to-severe tension headaches, antidepressants or muscle relaxants are often prescribed. You can also go for massages, trigger point therapy, and dry needling to alleviate the tightness in the muscles.
Try some of the following:
Manage your stress level.
Stress is unavoidable, and we all have to deal with it. However, it's harder to handle when you're constantly on the clock. When you have a job that's riddled with deadlines and tight schedules, stress can set in, and it can be hard to unwind. Luckily, a few simple steps can help you manage your stress level:
Schedule time to unwind. It doesn't have to be a lot of time — just 10 to 15 minutes can help you relax. Maybe it's checking social media when you're taking a break from your desk, or watching an episode of your favorite show. Whatever it is, make time for it, or you'll find it hard to unwind at the end of the day.
Prioritize. Managing your time means making choices, and a big part of that choice is prioritizing. If you have something that needs to be done, but another task is more important, make the hard decision and go with the more important one.
Take breaks. Plugging in and working all the time can be tempting, but it's counterproductive. Take breaks, especially if you feel yourself getting tense. Go for a walk, talk to your co-workers, or grab a coffee. If you get up from your computer, you'll feel better — and so will your work.
Ask for help. Sometimes, you don't have any choice but to delegate. If you're feeling overwhelmed, ask your boss and co-workers for help. They might be willing to assign you some tasks or take a few of them off your plate. Or, if it's too much, consider taking some time off.
Go hot or cold.
Muscles naturally lose elasticity as we age. But you can slow or even reverse that by exercising regularly. That's where hot and cold treatment can help.
Cold treatment. Cold therapy can reduce swelling, inflammation, and relieve pain. One quick and easy way to apply cold therapy is by icing an injury for a few minutes several times a day.
Hot treatment. Heat therapy is another option for treating active muscles and is often recommended for people with muscle injuries. Heat can loosen stiff muscles, making it easier to stretch and do exercises.
Perfect your posture.
Regular exercise can improve your posture. It can increase your body's ability to fight disease, improve your mood, help you sleep better, and decrease anxiety.
Stretching increases blood flow, making it easier to get nutrients and oxygen to your neck and back muscles. It also reduces the buildup of lactic acid, a substance that can cause muscle soreness. Stretching also relaxes and soothes your muscles and contributes to a better posture
Be active: Take up a new hobby or a sport. It can help you relax and forget about your troubles for a while, and it might make you more popular at work.
Focus on breathing: In times of stress, people often find themselves holding their breath, which puts more strain on their lungs and can cause them to hyperventilate. Instead, focus on taking slow, deep breaths. You can even try holding your breath for ten seconds. You'll find that this can help lower your heart rate and make you feel more relaxed.
Practice mindfulness meditation: Mindfulness meditation can help reduce your stress level by
Managing your stress level can not only help you live a calmer, healthier life, but it will also make you a better employee. You'll be more able to work under pressure and manage your workload, so you're more equipped to deal with any stressful situation.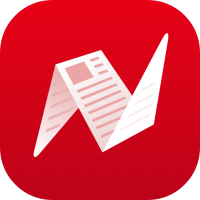 This is original content from NewsBreak's Creator Program. Join today to publish and share your own content.