The San Jose Woman's Club was in the news recently for its active bra collection campaign, where they ran a drive to collect bra's for homeless women. They are an active group of women working together to make a difference in the community and are the pillars of our society. Clubs like these are still making a massive contribution.
What does the San Jose Woman's Club do?
The San Jose Woman's Club has been around for more than a hundred years, and these active, strong woman has passed the torch down for many generations. The Club has evolved with the times and is making a massive impact in the lives of many San Jose residents up to today.
San Jose Woman's Club renders the opportunity for women from all walks of life to join and become a member. Their motto is "One for All and All for One." They strive together to change the lives of all the people in the community. It is no longer a same-sex organization, but the aim is still to help and support women.
It is a non-profit organization, governed by a board of directors. The clubhouse was built in 1929 and, designated as a historical landmark in 1986. The clubhouse is open on Wednesdays from 9 am to 7 pm, where they can provide you with more membership information, the different activities running at the moment, and where you can meet some of the members.
What activities can you join?
There is a massive list of activities where you can get involved in. The Club makes provision for people with different talents and skills. They have various groups meeting at certain times, all focusing on aspects of community contribution.
The "Antiques"
The 'Antiques" is a group that caters to people interested in antiques and collectibles. They meet once a month and usually have a presentation on historical topics. It is very informative, and collectors can also get more information on antique fairs and meet like-minded people with similar interests.
"Be a Dear and Donate a Brassiere"
Then there is the "Be a Dear and Donate a Brassiere" Group. (BAD) These active women collect bras and new underpants and donate them to less privileged people. They have an active Bra Bank, and throughout the year hundreds of bras are delivered to agencies around the Bay Area. Bra collection drives slowed down a bit during the pandemic. The group still hosted meetings every month and plan an event shortly where they will once again invite women who can benefit from this initiative. They have distributed over 35,000 bras, to local women over the years, of which many live in homeless shelters.
"Besse Books and Culture"
Besse Books and Culture is another group that might interest many people. This group is almost 25 years old and attracts book lovers and people interested in discussing books. The group members suggest a book to be read every month and discuss the book. Everybody that joins needs to read the book before attending the meeting. Famous writers have book signings at the Clubhouse from time to time, and members can meet the authors personally and have their books signed. It is a lively group that engages in stimulating conversations and social interaction.
"Best Furry Friends"
Best Furry Friends is another fantastic initiative of the Club. They are involved in awareness drives and fundraising ventures for animal shelters and charities. They meet on a less formal basis or whenever there is a partnership event with other charities. They also hosted a writing contest, with an animal theme, to celebrate local creative writers, and support local animal charities. They joined forces with a local Vegan Chef, Miyoko Schinner at an event that featured a menu of vegan food and drinks for the Rancho Compasión animal sanctuary.
"Handicrafts"
"Handicrafts", is a group for the more creative-minded people in San Jose. They also meet once a month at the Clubhouse. They are involved in many different projects and make the most beautiful arts and crafts. The wide range of projects includes decorations for the festive season, knitting winter warmers, like beanies, and scarfs, to the most cuddly teddy bears. The members work on different projects every month and contribute to many charities.
"Ladies Who Do Lunch"
The Ladies Who Do Lunch group is involved at the Lifted Spirits, a shelter for women at risk in downtown San Jose. The Club members prepare meals from a pre-set menu. The hot dishes are delivered at 11:45 a.m., and then everybody eats and mingles until 1:15 p.m.
Other activities include the "Mahjong" group, where they have fun and social interaction while playing the game. A "Music Study" group, as well as the "Voices in Action" group, where they identify and address issues of public concern.
The San Jose Woman's Club is still as relevant as before. Their members are modern people, with caring hearts and amazing skills which they use in their groups to touch lives. They get involved in computer camps, scholarship programs, coding courses in partnership with eBay, and charity ventures. Clubs like these should be supported by the community, and more people should get involved. The San Jose Woman's Club is not only an opportunity to give back but also a lifestyle that can add relevance to your life.
"One for All and All for One."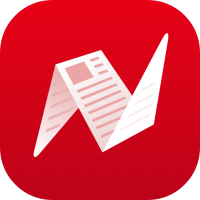 This is original content from NewsBreak's Creator Program. Join today to publish and share your own content.