When I stroll down Santana Row on a sunny day, it changes something in me. I feel light and happy. It leaves me with a feeling of excitement combined with contentment and makes me come back time and time again. The colors seem brighter and the birdsong clearer. This place really lifts my spirits.
Santana Row is described as a sophisticated European-style development with many shops, cafes, fountains, and fantastic architecture. All that is true, but it is so much more. It is all the palm trees, flower baskets, tree ferns, beautiful aromas, music from a string quartet, umbrellas, and lovely outdoor seating areas that all contribute to the atmosphere. This place embodies an ambiance of happiness, people chatting and laughing at street cafes, walking their dogs, and children playing at the fountain. You walk through leafy archways, experience a burst of color, and really feel your spirits being lifted by the sheer beauty around you.
Santana Row took its name from Santana Park, a public park close by, and has lovely open green spaces, amazing landscape features, and an abundance of trees. When they designed the Santana Row site, they aimed to establish an urban environment by including many of the elements and details of the original park. They created a Mediterranean feel by planting and preserving trees and rescuing many of the original old trees from the shopping center that was there before.
Sitting at a cafe, sipping a coffee, and absorbing my surroundings, it is clear that the mysterious magic of this place is all about the detail. When they developed Santana Row, they did not hold back and paid attention to creating a beautiful place with fine attention to small things. When they cleared the building site, they saved more than 10 old oak trees and almost 30 huge palm trees, and they replanted them in Santana Row after completion, where they still grow. These beautiful old trees create shade and a feeling of abundance. The large palm trees are so stately and tower over the open areas like pillars from the past. A large oak tree was preserved during the original development and care was taken to protect the sensitive root system.
Attention was given to the smallest details, like railings around the trees, the antique streetlights, the dustbins, and also the flower pots. Wherever you turn, you will find an amazing splash of color tantalizing your senses. Huge round flower pots overflowing with greenery and blossoms are found everywhere. Dutch baskets, filled with tulips, big, round pots full of annual blossoms in yellows, pinks, and purples surround you. Hanging balls of the most beautiful flowers and a backdrop of huge banana trees in pots. It all acts together to create a space where you'll be uplifted by the absolute loveliness around you!
You can purchase a to-go cocktail and stroll the Santana Row while paying attention to the details of your surroundings, little white fences to form boundaries between outdoor restaurants, black and white striped umbrellas, chess tables, fountains with giant shells, a gothic church gable that resembles the Notre-Dame, and a lawn with a lovely playground where children can enjoy the outing. There are public seating areas, benches, and alcoves where people can relax or do some online work in a peaceful setting. 
According to Gabriella Sanchéz, who works remotely as a designer, it is really a place where she can recharge her batteries. She loves sitting in the shade, listening to all the banter while letting her creative juices flow. She says the beautiful surroundings and trees inspire her while she works, and to sip a cup of coffee at the same time is even better.
Santana Row has rebounded dramatically from the impact of the past year, and a lot of people have returned to their prior shopping and eating habits, visiting outdoor restaurants, and enjoying the atmosphere of Santana Row. New shops have opened and tech companies have also moved their offices to the area where they can be closer to amenities such as retail, restaurants, hotel facilities, entertainment, and housing. 
Working in an environment like Santana Row is an unbelievable experience, and for this reason, many companies are renting office space in the vicinity. It is exceptionally well designed and constructed, with housing placed over retail, the streets are beautifully decorated with plants, and the plazas are well maintained with green spaces to feast your eyes on. The amenities and 'feel-good' atmosphere of Santana Row draws young entrepreneurs, designers, and tech-savvy people to the area, really a vibrant place to be.
Judging by the number of people spending time here, listening to all the laughter, looking at the happy faces, and experiencing the atmosphere at Santana Row, they really succeeded in creating an urban gem.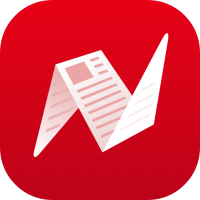 This is original content from NewsBreak's Creator Program. Join today to publish and share your own content.