Like any highly developed city in the world, the risk of crime increases exponentially. In San Jose, we have a population of 1.02M people with a median age of 37.4 and a median household income of $115,893. With a poverty rate of 8.72%, chances are good that you will be exposed to one or another type of crime, mugging or burglary at some point. There has been a decrease in the median household income in San Jose from $113,036 to $115,893, a 2.53% increase. The economic after-effects of 2020 will probably still have an influence on people's livelihoods for years to come. With 6000 homeless residents living in San Jose, chances are high that crime digits will increase in the foreseen future.
What do the statistics say about crime in San Jose?
According to Neighborhood Scout, the Crime index for San Jose is 15% with 100% being the safest. This is in actual fact quite scary. The chance of being part of a violent crime in San Jose is 1 in 221. 
 In the FBI's Uniform Crime Reporting (UCR) Program, violent crime is composed of four offenses: murder and nonnegligent manslaughter, forcible rape, robbery, and aggravated assault. Violent crimes are defined in the UCR Program as those offenses which involve force or threat of force. 
In the past year, we've had16,425 murders,139,815 rapes, 267,988 robberies, and 821,182 assaults. Not very reassuring at all.
Your chances of becoming a victim of property crime in San Jose is 1 in 40. This is outrageous, how can we still sleep at night with statistics like these? 
Crimes per square mile in San Jose is 169 in comparison with 83 in California and 28,3 Nationally. 
Why is the crime rate so high?
Several factors come into play when you look at the crime rate in San Jose. Many people have lost their jobs in the past year. Technology has seen a boom with many people working remotely from home on fancy state-of-the-art computers, Macbooks, and smartphones. Opportunistic thieves know this and their aim has shifted to attack people carrying laptops, smartphones, or by breaking into your home office. Another factor is the increased stress levels that we've been subjected to during the past year that made people less tolerant and more prone to violence.
It is important to remember that a highly developed city like San Jose will always attract the wrong people. These thieves, muggers, and criminals, know that the people of San Jose have a high quality of life, they know we have expensive taste and only buy quality tech equipment. We have a target on our backs, just by living here. 
What can we do to protect ourselves in San Jose?
It is easy for us to sit back and expect the authorities must sort out the problem, but to take responsibility for our own safety is just as important. You need to put structures in place to protect your property. You need to lock your house even when you are at home, leaving doors open that are visible from the street is an open invitation. If you have an alarm, set it at night so that you can be warned in time. When you have your Macbook in the car, don't leave it on the backseat where inquisitive eyes can see it. Keep your expensive jewelry locked up, and don't open your purse in public, showing off your cash. there are people out there with only one purpose, and that is to take your hard-earned belongings and money from you.
The problem we're facing at the moment is the decline of society, people are losing their inhibitions, they are not scared of the authorities, the moral values are disappearing, and a very civilized society is gradually becoming less developed. As a community, it is our responsibility to uphold the values of our society. We need to address the situation in our own neighborhood first. we need to look at job creation, training, and education. We need to reach out to the less privileged residents in San Jose to uplift our community and make it a safer place for our children to grow up. The City Council, local authorities, and residents of San Jose will have to work together to combat crime and take these villains off our streets. The moment we start compromising on crime is the moment our city will start unraveling at the edges, and a message of anarchy will be okayed.
Yes, the chances are good that you will be mugged in San Jose at some point, what are you going to do about making our neighborhood a safer place?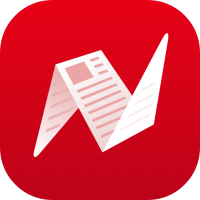 This is original content from NewsBreak's Creator Program. Join today to publish and share your own content.