For the past 55 years, the Berryessa Flea Market has been a source of income, for many. It has been a landmark in the city and a popular place to spend time with the family. Many couples brought their young children for a fun-filled day to ride on the vintage carousel or play around on the inflated castles and slides. For treasure hunters, the market created hours of exploration while they roam through colourful alleys, eat true California cuisine at the restaurants or relax with a delicious meal from the outdoor barbecue stands.
While it seems clear the days of the old flea market are numbered, the question is will this be the beginning of a new chapter, or simply the end of the story? — John Ramos
The Berryessa Flea Market in San Jose catered for almost all your needs at affordable prices. You could buy anything from organic food to hi-tech equipment. You could shop till you drop or sit down on a bench to enjoy some live entertainment with an ice-cold beverage.
For 55 years, this was what people did. For 55 years, this was the only income for many households and for 55 years, nobody had a problem with the flea market. It became such a popular place that even the new Berryessa BART station, was built right next to it.
Now the property owners want to develop the land to build a new urban housing and transit village. Just like that and thousands of honest hardworking people will lose their only income. These poor families, who have worked here all their lives are pleading for help.
Visiting the flea market regularly over the years has made it part of many peoples weekend plans. For some, this is where they got their first bike, a communion dress, clothes, a new bedroom set up. The place is huge. You could walk up and down the aisles for hours. If you brought your grandparents along, you had to make sure to find a seat at one of the Mexican restaurants, to give them a rest while listening to a Mexican band.
There was a wide variety of Mexican food with a range of fresh fruit juices and desserts. Kids enjoyed it here a lot. You could buy anything from vintage action figures to scarce plants, which you won't get at your neighbourhood nursery. If you like nuts, this was the place to get them fresh hot off the roasters. Music, all types of shopping, groceries, household items, furniture, jewellery, clothing, plants, from top to bottom u name it, they had it.
The newly-formed Berryessa Flea Market Vendors Association are pleading with the city to intervene, to help them find a new place. The local vendors will most probably not be able to stop these new developments.
"We understand that 30 acres wouldn't be able to fit on this plan," said Roberto Gonzalez, president of the vendors association. "But we could always build up. They're getting higher densities with these plans, right? So why not build a world-class, multi-level market that will accommodate all the vendors that are there currently?"
This would be the closing of a landmark for San Jose. Many people have earned their living right here. This income is the way they were making a living in San Jose. The developers have set out about 3.5 acres inside the new development, for what they call a "public market". This is only about a tenth of the size of the current market.
The flea market can't close for at least three years and the new project will include a 5-acre urban village, where some of those same vendors will be able to move their shops once the new project is complete. The committee of vendors, the city, and the landowner, will form the Flea Market Advisory Group, to ensure a smooth transition for vendors and try to address hiccups along the way. San Jose City Council Votes to Rezone Flea Market Land ...
The City Council of San Jose has voted and the flea market has another three years for the transition to take place. It won't be the same though. This Flea Market was one of the few places left that everyone from the south bay area was able to bond over and cherish the memories they had growing up. Everyone I cross paths with, has a connection with this place one way or another, remembering the golden years. Affordable drinks. Negotiable prices on the goods. Delicious meals. This use to be a place of fun, laughter and happiness.
A lot can happen in three years1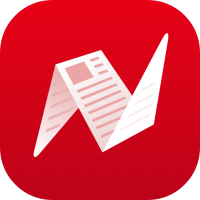 This is original content from NewsBreak's Creator Program. Join today to publish and share your own content.