Taking an in-depth look at 5 activities the independent soloist can do over weekends in the Bay Area.
There is a fundamental misconception that single people over fifty are too old to go out and enjoy life by themselves. They should rather stay home, watch a series or if they want to go out, a mall seems like a safe option. Whether by choice or by circumstance being single comes with stereotyping. People have the perception that single, older people have had their innings and should enjoy the rest of their days with family, the church or a ladies club. What nonsense. Fifty is probably the best time of their lives. What does the Bay Area have on offer for these mature, strong, solo explorers of our times?
Let's discover the local options.
Paint and Sip
Retzlaff Vineyard, only a 37-minute drive from San Jose, offer the opportunity to create your own painting, enjoy the beautiful scenery whilst sipping on a glass of their best export wines. Amanda Kritzberg is a local artist that will coach you on this creative journey. The great part of this outing is that you don't need any artistic experience. You can create your own wine-themed artwork, allow your creative juices to flow and take your painting home afterwards. All the supplies are included. You can purchase some extra wine to take home. After a week of cyber chaos, project management and strenuous online meetings, this is a wonderful opportunity for a single person to break away from it all, make new friends, be creative and enjoy the beautiful setting of a vineyard. Retzlaff Vineyards have an upcoming event shortly, and you can read more about the dates and location at Paint and Sip at Retzlaff VineyardsPaint and Sip at Retzlaff Vineyards
Yoga in the vineyards
Doing physical activities at the age of fifty is much more for the enjoyment, spiritual growth and fresh air than when you are younger. Being mature means that you understand the concept of competing against yourself and that other people are only there for the company. Solis Vineyards, 32 miles from San Jose, offers the opportunity to take an outdoor all-level yoga class overlooking the vineyards. Liz Falvey, a certified Yoga teacher, is the instructor. The classes teach you to connect breathing with movement. You must bring your yoga mat along and can follow it up with some wine tasting at your leisure. This is a lovely opportunity to get rid of all the pent up energy from a hectic work week and might be just the answer to restore your factory settings. You can get more information on their schedule at VineyardYoga.
Outdoor jazz concerts
Music always soothes the soul, and enjoying some jazz on a hot summer evening under the stars, is a remedy for all ages. At the age of fifty, you have grown enough as a person to be able to appreciate good quality jazz. At the beautiful grounds of Portola Vineyards, a stone throw from San Jose, jazz concerts form part of their summer tradition. Wine is included in their events, so it would be ideal to take an Uber as parking is also a concern. An evening out listening to jazz has a special charm to it. In this environment, a single person can still enjoy the culture of jazz without exposing themselves to the elements one might encounter in a downtown jazz bar. This season it seems to be a popular outing, so make sure to book in time. Summer jazz concerts return to Portola Vineyards — InMenlo
Chocolate and wine cruise
A summer afternoon on a cruise in the San Francisco Bay, sounds like a bucket list event to most people, pairing it with a chocolate and wine tasting is simply decadent. Only an hours drive from San Jose, this adventure takes place on board a luxury yacht and the cruise takes about two and a half hours. The chocolatiers will accompany you on the cruise. They make all sorts of chocolate confections using the chocolate they made themselves. At a more mature age, tasting chocolate is more of a developed art, than just for the sweetness. It is more about the different experiences to your palate than just the swallowing of a sweet treat. On the cruise, you can talk to the artisans and find out more about their products, and even buy some chocolate, to take home. The fresh sea breeze, the sunshine, the scenery as well as the tantalising taste of wine and chocolates promise to fill your being with loads of feel-good hormones. Definitely, something to try at least once. You can find out more at Chocolate & Wine CRUISE on San Francisco Bay
Vegan French Cooking & Wine Pairing
When you are younger, cooking always seemed like a burden. Getting take-outs was much easier and quicker, but as you get older and get more exposed to different cuisine, you develop a need to try special recipes yourself. Times have changed, and access to fresh produce, fruits, nuts, herbs, spices, and exotic veggies are easy. Taking a cooking course is a fantastic way of spending time with like-minded people while enhancing your culinary skills. At the gorgeous, FlipJack Ranch hidden away in the Santa Cruz Mountains, 45-miles from downtown San Jose, they offer a Vegan French Cooking and Wine Pairing course. A Taste of Provence on Your Plate (Vegan Cooking & Wine Pairing Class) is a fun hands-on cooking and baking journey, teaching you Provence style culinary tricks. At the end of the class, you will be equipped with the ability to make a 4-course meal, with all the french flair ala Provence. You will work side by side with other students for four hours, learning fundamental skills for a lifetime of great cooking. They will teach you how to pair the perfect wine with your Provence style menu and promise to be a great opportunity to relax, laugh and learn.
The list of activities to do, for single people over fifty, are endless. Not all people enjoy the outdoors, some does not like wine, and others prefer something more extreme, but one thing is for certain: the Bay Area will surely have some kind of activity to cater for your taste. Being single does not mean being lonely or bored. Life is out there to enjoy for everybody. It is a matter of choice.
Live the life, you chose!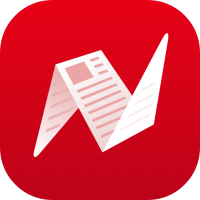 This is original content from NewsBreak's Creator Program. Join today to publish and share your own content.