To enjoy the pathways, hiking trails and parks within an hour drive from San Jose with your best pet friend is heaven.
The traumatic events of the past year were just as confusing for our lovely pet children. It has never before happened that pet parents stayed at home for extended periods, not going to work as the norm predicts, and not receiving any other people coming to the house, which can add flavour to their day. One would think the weekend hiking trips would become an everyday thing, but even that did not happen in the early stages of the pandemic. Everybody just stayed at home. Nothing of significance took place, one would think.
What did happen is the strengthening of that bond many single people have with their dog. For many, their only companion during this time of isolation was a furry friend. To have a warm bundle of love at the bottom of the bed, keeping your feet and heart warm during a time of isolation and loneliness is priceless. As if that is not bad enough, Winter struck and kept us inside for even longer.
The most important lessons we can take from these times must be to appreciate nature, embrace the outdoors and discover the gems in our neighbourhood. Travel restrictions have suddenly forced people to explore their local gems and natural places of beauty. How fortunate that San Jose and its surroundings are some of the most scenic places in the world to enjoy. I researched five of the beautiful hiking trails in the Bay area, and all of them promise to make your dog very excited, while still serving as soul food for the parent.
The Ecology Trail
The Ecology trail, located in Presidio of Sanon Arguello Boulevard, is only a 55-mile drive from San Jose. It has 4-hour parking and a bathroom across the parking lot to the west in the golf course club. The pathways are all clean and in good condition. It runs through beautiful spots with a wide variety of greenery and rare wildflowers.
This 1.4-mile trail meanders through grassland, include some Redwoods with one of the most breathtaking views of the city. The Palace of Fine Arts and Alcatraz can be viewed, crowned with the serene mountains around the bay. The trail is moderate to somewhat more difficult at some points, but the breeze and greenery make it worthwhile. Redtail hawks frequent the area, so make sure to take some pictures. A tranquil experience that will give you and your pet baby quality time and plenty of exercise.
The Mount Sutro Trail
Mount Sutro Open Space Reserve is right next to UCSF's Parnassus campus. You can reach your destination within an hour if you drive from downtown San Jose. Unfortunately, there is no public parking by the trail, you must utilise the parking in the nearby Clarendon Avenue near Johnstone Drive and walk past the Aldea Center to reach the trailhead. One can also approach it from 7th Avenue on the west side of the mountain, which might be a bit more challenging because you will have to climb the 355-step stairway from Warren Drive to Crestmont Drive and then enter the park where the street makes a sharp turn.
There are the most lovely trails in this forest. Your dog will love more than five miles of adventure to explore. The forest is more than a hundred years old and gives sanctuary to many wild animals and bird species, like woodpeckers and great horned owls. The best part is that the forest falls within the San Francisco fog belt, creating a sense of dreamlike wonder and mystery when one wanders through the tall trees. It is a place of peace and tranquillity and never overcrowded. This hiking trail is one of the secret spots in San Francisco where you can enjoy nature away from the masses. Like any fairy tale, there is always a downside, be careful of the poison ivy! It is better to keep your pup on a leash. Please wear proper closed hiking shoes to protect your feet. The views from the top are most certainly worth the hike!
The Lands End Lookout Trail
Another mind-blowing trail that you and your furry friend might love is the trail at Lands End, located within the Golden Gate National recreation area on Point Lobos Avenue. It is only an hours drive from San Jose. There are no restrooms here, only four portable toilets by the parking lot. If one wants to make this hike a day outing, it is best to bring your snacks or picnic along as there are no food vendors available during the pandemic.
The trail is famous for its breathtaking views along the cliffs and coast, where one can enjoy the stunning scenery. You will have spectacular views of the Golden Gate Bridge, definitely the highlight of the hike. The trail also contains the ruins of the Sutro Baths. There are a lot of stairs leading down to the shore. Someone stacked some stones on the beach at the bottom that looks quite beautiful in pictures. Another point of interest is a labyrinth near the edge of a cliff. Your dog will enjoy this outing very much. It is pretty popular over weekends, as many people bring their dogs along. The trail is well marked and maintained. The sea is beautiful and energetic. Some shipwrecks are visible at low tide. The view at sunset is divine.
The Glen Canyon Trailhead
This trail is one that you and your dog will enjoy very much and is only a 55-minute drive from San Jose. It is hard to find the entrance to Glen Canyon. One must make use of the gate next to the Crags Court Community Garden. It is only a 10-minute walk from Glen Park BART station. There are some well-kept restrooms on-site and a picnic area in close by Glenn Park.
This area was formerly known as the San Miguel Hills, with 60 acres of the most beautiful spring wildflower shows. The interesting rock formations in the canyon is a must-see. If your dog is a water lover, the free-flowing Islais Creek is an added benefit, but remember to keep them on leash because it is a very popular relaxing sanctuary from the hectic city life. The trail can be busy during peak times. This 1.8-mile trail is exceptional and provides for easy walking through some protected habitats. It is hard to believe you are still in the city. Your dog will love it.
The Twin Peaks Trail (Eureka Peak and Noe Peak)
Leave early from San Jose to Twin Peaks walking trail. It promises the best views of the bay and city. There is easy parking at the parking lot. This 0.8-mile trail is rated as moderately challenging, which makes it very popular over weekends. It is necessary to keep your dog on a leash during your hike. Take special care on wet and foggy days as the trail down to Clarendon might be slippery. Wearing good walking shoes with a firm grip would be a clever decision.
The best time to go on this hike is at sunrise when there are fewer people. Wildflowers are abundant on the way to the peaks, and if you are fortunate, you might see some coyotes. The vistas from both hilltops are breathtaking. This hike is a shorter urban hike, but the incline makes it challenging enough. Your dog will get rid of all that pent up energy. The easy access and beautiful views make this hike one of the best in San Francisco.
The special bond between my little Pekingese and me has strengthened over the last couple of months. She can hardly wait for our daily walking sessions and even give some annoying little barks if I linger too long. Initially, both of us struggled a bit with longer walks, and I had to carry her up a couple of hills, but over time we both became fit and can even walk 2.5 miles a day without any issues. I always take a water bottle along for her and makes sure she takes enough fluids during our walks.
I love to stay in San Jose and still enjoy all the benefits of the coast and Bay area nearby. I can spend more time in the parks and woods, my spirit seems lighter, and if my dog could speak, she would agree wholeheartedly.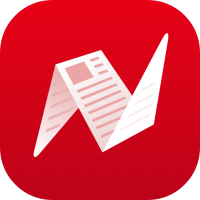 This is original content from NewsBreak's Creator Program. Join today to publish and share your own content.