While everybody is going nuts about coffee, here's why real Californians prefer whisky. Lift your glasses!
"She filled her glass and fixed her crown. She's royal." — JL MacDougall
Whisky tasting is back in fashion here in San Jose
Whiskey seems to be the topic of the day in the San Francisco Bay area. There will be a Whisky in the Park tasting in San Jose in the near future and more towards the end of the year a WhiskyFest.
Tasting Whisky is an age-old craft, and if you are on the lookout for a new, trendy hobby, this might just be it.
The Whisky in the Park event here in San Jose, promises to be an exciting outdoor activity, where you can enjoy a lovely day of food, whisky and for the acquired taste, a whisky and cigar pairing session.
At the Whisky Fest, you can meet local whisky distillers and international master blenders. There will be a grand tasting, and you will get exposure to different whiskeys from across the globe. For aspirant whisky drinkers, this might be the event to attend. They will focus on education, and many distillery representatives will be available at the pouring booths to give you background on how the whiskies are fermented and how to taste the different flavours.
San Jose is known for its beautiful wines, but also its whiskey. Some of the finest whiskies in the world are served locally and combined with fine dining at venues ranging from historic saloons to breathtaking scenic cocktail bars overlooking the bay.
Some of the local places to visit in the town are
Elixir is a historic saloon with over 600 whiskies to choose from. There is a vibrant atmosphere with craft cocktails, and the bartenders make great drinks and provide excellent service.
Nihon Whisky Lounge has an array of the best Japanese whiskies which you can enjoy locally at your leisure. It has a dimly lit lounge feel to it and has various fancy Japanese whiskies in stock. The bartenders are well informed and know their whiskies.
St. George Spirits is a local craft distillery. It was founded in 1982 and is in an old military base, and has a nice view across the bay of the San Francisco skyline from the parking lot. You can taste some exceptional samples of whisky, and buy a selection of their products inside.
The Whisky Shop is a retailer specialising in Scotch malt whisky, along with global single malts. The workers are friendly and knowledgeable. They have a lot of rare items that you can't find in regular liquor stores.
Get your act together before joining the local whisky guru's
Becoming a "whisky connoisseur" takes some practice, though. There are things to look out for if you want to mingle with the "whisky academics". The first thing you need to do is to look at the colour of the whiskey. A lot of emphases is placed on this. It ranges from pale, yellow to gold and can tell you what to expect flavour-wise. Dark whisky is associated with rich and luscious aromas and flavours. Most of the time, the darker the colour of the whisky, the older it is.
Then, you need to develop your nose. The nose ranges from very sweet, like golden syrup, more towards citrus after it has matured a bit and, eventually, in your older whiskies, the smell of peat will come through. Peated whisky has a distinctive smoky smell caused by burning peat when they dry the malted barley.
Only now can you take a sip and experience all the flavours that tantalise your tongue. In the mouth, you can expect all sorts of tastes. Some have a herbal taste like thyme, others tend to be sweeter like citrus or vanilla, and the older whiskeys has an earthy, smokey depth due to the peat. The taste of whiskey grows on you, according to educated experts. You will soon be able to distinguish flavours across the spectrum.
Most people drink whisky for enjoyment. Some will taste nicer than others, some will have more depth, and others might lack some flavour or taste bad. The important part is to generate some conversation around your personal experience of the whisky and share it with your circle of friends. Whisky is all about socialising, dining, good times and of course, raising your glass for a better future.
Cheers!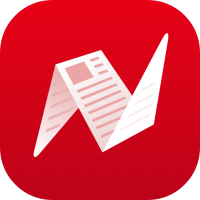 This is original content from NewsBreak's Creator Program. Join today to publish and share your own content.