Chemotherapy for breast cancer uses drugs that target and destroy breast cancer cells. These drugs are usually injected directly into a vein through a syringe needle or tablet. Chemotherapy for breast cancer is often used in conjunction with other treatments such as surgery, radiation therapy or hormone therapy. Receiving chemotherapy for breast cancer may increase your chances of recovery, reduce your risk of cancer recurrence, reduce your cancer symptoms, or help people with cancer live better, longer lives.
If the cancer has recurred or spread, chemotherapy may help you live longer by controlling breast cancer, or it may help reduce the symptoms of cancer. Chemotherapy for breast cancer may be associated with the risk of temporary, mild, serious, or permanent side effects.
Chemotherapy for breast cancer may include:
Chemotherapy after surgery in the early stages of breast cancer
After surgery to remove a tumor from the breast, your doctor may recommend chemotherapy to kill undiagnosed cancer cells and reduce the risk of cancer recurrence. This condition is known as Adjuvant Chemotherapy.
If you are at risk for the cancer to come back or spread to other parts of the body (metastasize), chemotherapy may be helpful, even if there is no evidence of cancer after surgery. If cancer cells are found in the lymph nodes near the breast with the tumor, you may be at higher risk for metastasis.
Preoperative chemotherapy in the early stages of breast cancer
Chemotherapy is sometimes given before surgery (neoadjuvant therapy) to shrink large tumors and may:
Give the surgeon the best opportunity to remove the tumor.
Enable the surgeon to remove only the tumor, not the entire breast.
Reduce the rate of lymph node disease, thus allowing less invasive lymph node surgery.
Reduce the risk of cancer recurrence.
Assess the tumor's response to treatment, which helps to clarify the prognosis and select the best chemotherapy drug.
Neoadjuvant therapy is often used for:
Inflammatory breast cancer
HER2 positive breast cancer
Triple negative breast cancers
High-grade tumors
Cancers that have spread to the lymph nodes
Larger tumors
Treatment to reduce the risk of breast cancer
Prophylactic drugs reduce the risk of breast cancer in women at high risk for the disease. They usually contain estrogen-blocking drugs such as estrogen receptor modulators and aromatase inhibitors. These drugs carry the risk of side effects, so doctors prescribe these drugs for women who are at high risk for breast cancer.
Chemotherapy as the main treatment for advanced breast cancer
If breast cancer has spread to other parts of the body and surgery is not an option for treatment, chemotherapy can be used as the main treatment. This method may be used in combination with targeted therapy. The main goal of chemotherapy for advanced breast cancer is generally to improve quality and longevity rather than cure the disease.
Side effects of chemotherapy in breast cancer
Chemotherapy drugs are spread throughout the body. Side effects depend on the medications you are taking and your reaction to them. The side effects of chemotherapy may be more severe during treatment. Most side effects are temporary and go away after treatment. In some cases, chemotherapy can have long-term or permanent effects.
Short-term side effects of chemotherapy in breast cancer
In the process of targeting fast-growing cancer cells, chemotherapy drugs can also damage healthy, fast-growing cells, such as cells in the hair follicles, bone marrow, and gastrointestinal tract.
Some chemotherapy drugs can affect the nerves in the hands and feet, leading to numbness, pain, tingling, sensitivity to cold and heat, or weakness in the limbs. These side effects usually go away after treatment or one year after chemotherapy. In some cases, they may be prolonged.
Short-term side effects of chemotherapy include:
hair loss
Fatigue
Loss of appetite
nausea and vomiting
Constipation and diarrhea
Mouth sores
Skin and nail changes
Increased risk of infection (due to low white blood cell counts that help fight infection).
Nerve damage (neuropathy)
Problems with cognitive function that affect memory and concentration.
Long-term side effects of chemotherapy in breast cancer
Some chemotherapy drugs for breast cancer may have long-term side effects, including:
sterility: One possible side effect that may not go away is infertility. Some anticancer drugs damage the ovaries, which can cause menopausal symptoms such as hot flashes or vaginal dryness. Menstrual periods may be irregular or stopped. If ovulation stops, pregnancy becomes impossible.
Depending on your age, chemotherapy may cause permanent premature menopause. Talk to your doctor about the risk of permanent menopause and its consequences. If menstruation continues, you may even become pregnant during treatment. But because the effects of chemotherapy are dangerous to the fetus, talk to your doctor about contraceptive options before starting treatment.
Osteoporosis: Women who experience premature menopause due to chemotherapy are at higher risk for thinning bones and osteoporosis. It is generally recommended that these women undergo periodic bone density tests and take the necessary treatments to prevent bone loss.
Heart damage: Chemotherapy has the potential to weaken the heart muscle and cause other heart problems.
Leukemia: Rarely, chemotherapy for breast cancer can lead to secondary cancers, such as leukemia.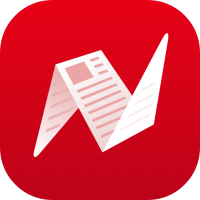 This is original content from NewsBreak's Creator Program. Join today to publish and share your own content.