The effect of diet in breast cancer
Breast cancer is the most common cancer in women. 1 in 8 women is diagnosed with breast cancer and 1 in 5 of those diagnosed are under 50 years old. If you are a postmenopausal or overweight person, you have a higher risk of breast cancer, so you need to be at a healthy weight, and for this you need to have the right diet and exercise.
The importance of a balanced diet in breast cancer patients
Having a healthy diet is important for everyone, but when you have breast cancer, you need to know more about how you eat. Following a balanced diet during and after breast cancer treatment can go a long way in improving patients' quality of life and controlling the disease.
The foods we mention can form a balanced diet to prevent the progression of breast cancer:
A wide variety of colorful fruits and vegetables such as garlic, onion, ginger, soy, carrot, cabbage, parsley, bell pepper, cabbage family and moringa (especially the roots of this plant, which of course should be consumed under a doctor)
Fiber-rich foods such as whole grains, legumes and beans
Consumption of low-fat milk and dairy products, preferably probiotics
Foods rich in vitamin D.
Foods, especially spices with anti-inflammatory properties such as turmeric that prevent cancer cells from growing.
Green tea with many antioxidant properties instead of caffeinated beverages
Use organic food and not supplements
A study of 91,000 women found that following a diet rich in vegetables (about two-thirds) could reduce the risk of developing breast cancer by up to 15 percent. Researchers recommend consuming about 8 to 10 servings of fruits and vegetables a day. Among other properties, fruits and vegetables are rich in carotenoids and flavonoids that have numerous medicinal properties.
Proper nutrition to prevent breast cancer
Research has shown that a diet that should be followed in breast cancer, and of course by considering these fruits and vegetables that are mentioned can prevent breast cancer:
Dark leafy vegetables
Bell pepper
tomato
Eggplant
Citrus
Carrots
broccoli
an onion
Apple
pear
Peach
Strawberry
Cabbage family
Moringa

Dietary fiber
Due to the positive effect of fiber on the gastrointestinal tract and aids in excretion, it helps the body get rid of toxins and their destructive effects. Whole grains and legumes also contain antioxidants that help prevent many diseases. Nutritionists recommend a daily intake of 30 to 45 grams of fiber.
Fat
Not all fats are bad, researchers say. The fats in processed foods, the trans fatty acids found in fried foods, in some crackers, sweets, and donuts are threatening. Reduce the consumption of saturated fatty acids found in red meat, animal fats and hydrogen and replace them with good oils (unsaturated fatty acids) found in olive oil, avocado, nuts and seeds.
In addition, omega-3 fatty acids found in cold-water fish such as salmon and herring prevent breast cancer.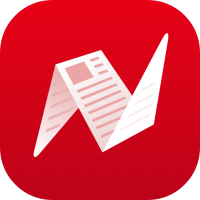 This is original content from NewsBreak's Creator Program. Join today to publish and share your own content.