Breast cancer is the second most common cancer among women after skin cancer. For this reason, regular clinical examinations and mammograms are highly recommended for early detection of breast cancer.
Mammography is a radiograph and screening tool to diagnose breast cancer.
This method helps to find cancerous lumps in the breast.
Other things that can be detected by this test include a lump, pain, or nipple discharge, and it is also used for women who do not have a breast complaint. This method allows the diagnosis of breast cancers, benign tumors and cysts before detection by touch (touch).
Although various radiographic methods are readily available to identify suspected breast cancer lesions, this is the primary screening method for breast cancer.
This test alone cannot be used to diagnose breast cancer. Rather, it can aid in diagnosis by accurately classifying natural and suspicious findings.
She may also be diagnosed with breast cancer before she has any symptoms. But some cancers can be misdiagnosed. Especially in young women who have dense breast tissue.
Early detection of breast cancer reduces the risk of death from the disease by 25% or 30% or more. If you are at high risk, you should know that women should start having mammograms at the age of 40 or earlier.
In this article, we intend to introduce and review mammography and its role in early detection of breast cancer so that we can make you more familiar with this diagnostic method.
Types of mammography
There are three types of mammography, including conventional, digital, and 3D.
Normal mammography
Conventional mammograms produce diagnostic images using a low-dose radiographic system to examine the breasts. Mammograms are used to monitor the breasts and help diagnose and diagnose breast diseases in women early. X-rays are the most common form of medical imaging.
There are two common types of mammography: screening and diagnostic.
Screening
This method is used to check for breast cancer in patients who do not show signs and symptoms.
This type of test involves taking two x-rays of each breast to detect hidden tumors that cannot be detected with a regular breast exam.
Diagnostic
This type of mammogram is used to check for breast cancer in patients who have a lump or other symptoms of the disease.
Other symptoms include pain, thickening of the breast skin, nipple discharge, or a sudden change in the shape or size of the breast.
Digital mammography
Conventional mammography procedures include storing the image on film. Digital mammography uses an electronic image that can be stored in a computer file.
The digital image can be magnified or enhanced to make X-ray evaluation much easier, so they get more accurate results.
In other words, digital mammography replaces the old X-ray film with a digital chip to capture images of the breast. This process, also known as digital mammography, causes the breast images to be viewed on a computer monitor or printed on a special film similar to regular mammograms.
One of the advantages of digital mammography is the faster time of image acquisition. Breast health tests using digital mammography have been shown to diagnose breast cancer better than conventional mammography in three groups of women: people under the age of 50, those with dense breasts, and those who are premature. They are menopausal.
Another advantage of this digital scan is that it can be viewed, moved or zoomed in, and can also be sent electronically. This method is more accurate in women with dense breasts and has less radiation.
The difference between digital and conventional mammography is that in normal mammography, images are stored in film, while in digital, they are stored digitally.
Three-dimensional mammography
3D mammography is a type of digital mammography that uses X-ray machines to take pictures of breast incisions from different angles. Then computer software is used to reconstruct an image. This process for obtaining 3D mammograms is the same as using CAT scanners to produce images of internal structures.
How to do a mammogram
To perform this test, the patient is placed in front of an X-ray machine, then a technician places the patient's breast on a clear plastic plate, and another plate is pressed firmly against the breast from above. These plates smooth the breast tissue and hold the breast while the x-ray is taken and the person will feel some pressure. This provides a clearer picture of the breast, and it may be necessary for the patient to hold their breath for each image.
Then you have to wait and see until the technician checks to make sure there is no need to repeat the images.
If the conclusions are uncertain, they may arrange for additional images to be taken that show different views. This is often normal and should not be a cause for concern.
Mammography is uncomfortable for most women and some women find it painful, but the test only takes a few moments and what you feel depends on the skill of the technician, the size of the breasts and the amount of pressure.
After the test, the discomfort in compressing the breasts that was done during the test quickly improves, but some women feel pain in their breasts for a day or two after the test.
The use of anti-inflammatory drugs such as ibuprofen and Advil (under the supervision of a doctor) and breast massage in a hot bath can be effective in relieving pain.
One of the important things to do before this imaging is to try not to do this test one week before the start of your period or during your menstrual period. Because your breasts may be swollen or tender at that time.
After the test, the radiologist evaluates the mammogram and looks for early signs of breast cancer or other problems.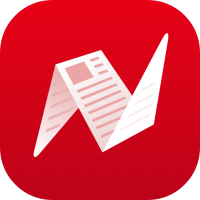 This is original content from NewsBreak's Creator Program. Join today to publish and share your own content.