Principal Jason Smith with student Anthony Moore; photo credited to Lewis Speaks Sr. in a public post 
We typically go to school to learn traditional subjects like English, History, Math, and Science. However, time and time again, we might find ourselves learning about the greater world without having to leave the school itself. Just a few weeks ago, one educator was praised for imparting a huge life lesson to one of the students at Stonybrook Intermediate and Middle School, located in Indianapolis, Indiana. 
This educator is principal Jason Smith. The student in question was Anthony Moore. Anthony showed up to school wearing a hat. The hat is a violation of the school's dress code, but Anthony is a good kid, and Jason suspected something was up.
After some coaxing, Jason was able to get Anthony to open up a little. After 30 minutes of this, Anthony indirectly admitted that he was embarrassed by a bad haircut. Anthony had received a haircut with a wayward hairline and Anthony didn't like it. 
Anthony didn't directly state this outright, but the principal Jason sensed that he was worried about being laughed at or bullied by others. Jason also knew that good hair cuts are important for some people in the community, especially as means of fitting in and bonding with others.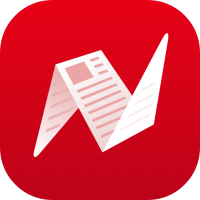 If someone had a hairdo that was seen as strange, perhaps the other classmates would make fun of Anthony. Fearful, Anthony had taken to wearing the hat to cover it up. Jason was also a kid once too and understood the idea of peer pressure too well. Rather than dismiss Anthony's concerns with a flippant remark and dole out a disciplinary measure against his transgression of wearing a hat, Jason decided to help with Anthony's haircut.
For Jason, cutting hair was an easy feat. He had been cutting hair since he was a teen. He even showed Anthony some photos on his phone of the hairdos he had done in the past, and Anthony seemed to really like this idea. In essence, this became quite the favorable compromise. 
It was snowy that day, and Jason drove home to get his haircut gear and then came back to help Anthony. He got to work re-aligning the wayward hairline. Anthony was obedient the whole time and fully trusted Jason to fix his hair. Anthony thanks Jason, was happy enough to return to class without his hat, and had a great rest of the day. 
The story was late shared on social media, where it became a semi-viral hit.
Anthony's mom was apparently okay with the impromptu haircut. She was appreciative that the school didn't suspend Anthony and that Jason took the initiative to resolve the immediate problem: the self-esteem and anxiety surrounding this terrible haircut.
When asked about why he did it, Jason figured that it was a good gesture in communication, especially when dealing with the behaviors of young children who are struggling with something. Jason mused that punishing Anthony would have been a bad idea since it wouldn't have addressed the core problem: anxiety and self-esteem. Instead of tackling problems negatively (like with detention or suspension), Jason and Anthony addressed the root problem collaboratively to reach a solution that helped both parties.
These root problems can become teachable moments, especially when students get to learn critical problem-solving skills like compromises. For example, Anthony was willing to go back to class when Jason fixed his hair instead of getting into trouble. If Anthony got suspended, he might have continued wearing the hat elsewhere, ashamed of how he looked. Anthony would have never learned how to resolve his problem.
That, my friends, is a good way to help instill more productive behavior. Hopefully, there are more educators out there willing to help others instill more self-confidence.