New state-of-the-art recording studio designed by multi-platinum engineer/composer and artist Gordon Bahary announces the opening
The Electric Kingdom is like no other recording studio you've ever seen. It has the vibe of a huge New York City recording studio with the home-like charm of the suburbs. And very conveniently located just 45 minutes from New York City. The facility is owned and designed by multi-platinum producer/engineer/composer Gordon Bahary and is located in Hartsdale, NY in Westchester County. It was conceived and designed to its specifications.
Bahary sold 7 million copies of his hit Billboard R&B Top 10 hit 'Electric Kingdom' which the studio now shares its namesake. His song was voted the number 8 song of all-time in its genre by Rolling Stone. He collaborated with artists such as Herbie Hancock and Ramsey Lewis along with working closely with Stevie Wonder as his staff producer for Wondirection/Motown Records and working with many other artists. He's currently scoring music for film and TV.
Bahary's new custom-built studio has Persian rugs, pianos, and warm earthy colors. It has a new Rupert Neve 5088 32-channel console providing the highest analog audio quality available currently today. The retro-sounds of the 60s, 70s, or 80s come back to life in this studio. It's all about tone and beauty. The Yamaha C7 Conservatory grand piano, the best EQs and compressors, reference monitors, sought-after FET and tube are all in top condition. The Rupert Neve console runs on 96 volts. The studio also features the Moog 1 synthesizer.
Every artist who chooses to utilize Bahary's new studio will be handled with the highest professionalism and standards. Genres of all types are welcome to record and rent the studio.
Bahary, who has been an engineer for 40 years— said in a press release statement courtesy from his representative Lydia Sherwood of Presto Public Relations—that the studio is only available for rent with himself as the engineer.
"The final result, he said, is the rich musicality that comes out of the older equipment designs but with new components." We're bringing back the old but with today's clarity and dependability." It's the purest reproduction of audio available, but with the soul intact. "Musicians are surprised that they can park their car in the driveway and have plenty of room to record."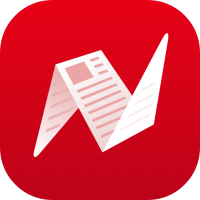 This is original content from NewsBreak's Creator Program. Join today to publish and share your own content.