On 27 May 2021, the world realized the dark history of Indian residential schools when they found unmarked graves with the remains of 215 Indigenous children behind the site of Kamloops Indian Residential School in Canada, run by the Catholic Church in British Columbia from 1890 to 1978.
A week later, on June 24, the Cowessess First Nation announced that radar scans detected up to 751 unmarked graves at the site of Marieval Indian Residential School in Saskatchewan, operated by the Catholic Church from 1899 to 1997, according to BBC news.
Later on June 30, 182 unmarked, shallow graves holding children's remains were found at the former St. Eugene's Mission School, another Catholic institution in British Columbia that operated from 1890 to 1970. Representatives of the Lower Kootenay Band, a member band of Ktunaxa Nation, revealed this.
On July 8, the Penelakut Tribe said that they have found more than 160 undocumented and unmarked graves on the site of the former Kuper Island Indian Industrial School. The Roman Catholic Church operated the school from 1890 to 1969. After that the federal government took it over and finally, the school was closed in 1975 and the building was demolished in the 1980s.
"I recognize these findings only deepen the pain that families, survivors and all Indigenous peoples and communities are already feeling as they reaffirm truth that they have long known... To members of the Penelakut Tribe, we are here for you. We cannot bring back those who are lost but we can and will continue to tell the truth," Trudeau said during a news conference in Ottawa.
Canadian Prime Minister Justin Trudeau said his heart breaks after the discovery of more unmarked graves on the grounds of an Indigenous residential school.
At former residential school sites in British Columbia and Saskatchewan close to 1,000 unmarked graves have been discovered over the last several months.
NPR reported that some of the children who died at Kamloops were as young as 3 years old. Accounts of former students at dozens of residential schools describe systematic abuse and neglect.
Student deaths over decades numbered in the thousands, according to a government report produced in 2015 by the Truth and Reconciliation Commission of Canada, and children who died were often buried on school grounds so that authorities could avoid the costs of shipping remains home to their families. 
"This was a crime against humanity, an assault on First Nations," Chief Bobby Cameron of the Federation of Sovereign Indigenous First Nations in Saskatchewan, told NPR after the discovery of the graves at Marieval.
"We will not stop until we find all the bodies," Cameron said.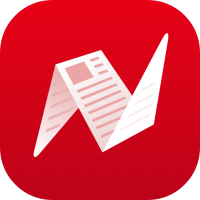 This is original content from NewsBreak's Creator Program. Join today to publish and share your own content.