Robert L. Johnson is America's first Black billionaire. He is the founder of Black Entertainment Television (BET). When the Forbes list of billionaires came out in 2017, there were only three African-Americans on that list out of 2043 people. Oprah Winfrey, Robert Smith, and Michael Jordan made the list in 2017 but before any of them appeared on the list, Robert L. Johnson became the first African-American billionaire in 2001.
Robert L. Johnson has a current net worth of $550 million. In 1991, his company, BET, became the first black-owned company to be traded on the New York Stock Exchange.
Speaking on CNBC on Monday, Mr. Johnson said "now is the time to go big" on efforts to "bring the descendants of slaves into equality with this nation".
He called on the US government to pay $14 trillion in reparations.
"Reparations would require the entire country to … admit that the result of slavery has been 200 years of systemic racism and for that reason Black folks have been denied $13-15 trillion of wealth," Johnson told the outlet. "And therefore we as a country now must atone by paying Black people of all stripes -the rich ones, the poor ones, and the middle-out of our pocket."
The US Census Bureau shows that there are approximately 41.9 million African-Americans in the US in 2019. So, each person would get roughly $333,400. Johnson said that the wealth gap that exists between black and white Americans exists for many reasons and a $14T payout would be enough money to close the wealth gap.
"Now is the time to go big" to keep America from dividing into two separate and unequal societies, Johnson said on "Squawk Box."
He further said that 200 plus years of slavery and labor being taken with no compensation is a wealth transfer. Also, the denial of access to education, which is a primary driver of the accumulation of income and wealth, is a wealth transfer. So, wealth transfer is what's needed to correct the situation.
Johnson said that the need for reparations has been on his website since last year. He said that because society is based on wealth and it is the foundation of capitalism, cash is what's needed. He is not advocating the bureaucratic programs that don't deliver and don't perform.
According to Johnson, the reparations should reach all Black Americans, even those who have accumulated wealth. He named some successful Black people like Oprah Winfrey, Micheal Jordan, and even himself saying all deserve a check.
"If you're a successful Black business, the idea is you've had enough," Johnson told Vice News. "But no one ever asks if [a white-owned business] is too rich to benefit from investing in a football stadium, or receiving other benefits like preferential tax treatment or liquidity injections from the Federal Reserve."
Black Lives Matter may be the largest movement in U.S. history with around 15 to 26 million people who participated in the demonstrations over the death of Geroge Floyd and others.
Is the solution given by Johnson what the country needs to achieve equality among the black and white Americans?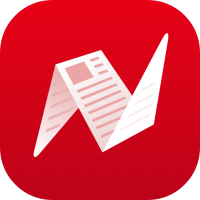 This is original content from NewsBreak's Creator Program. Join today to publish and share your own content.