Baltimore -
Baltimore City community leaders gathered together to officially kick off the renovation of Baltimore Unity Hall, a $9.7 million facility which will house arts, education and training at 1505 Eutaw Place.
Upon completion in spring of 2022, Baltimore's Unity Hall will hold offices, co-working space and programming at-below market rents for non-profits and community organizations that serve Baltimore. Unity Hall will also hold an auditorium, artist studios and exhibit spaces, making it a venue for everything from community meetings and art exhibitions to musical performances and a wide array of cultural events.
The lower level of the hall will be converted into a workforce development center which will hold commercial kitchen along with training space and event facilities. Training will be provided at low or no cost to Baltimoreans seeking employment training. Interested citizens can gain skills in food service, preparation, and licensure in a variety of areas in high demand.
The ambitious plan seeks to remove barriers that have historically separated white and Black Baltimore, especially with its location between the relatively affluent neighborhoods of Bolton Hill and Mount Vernon and the less wealthy neighborhoods in West Baltimore. The building itself is a three-story former union hall which will become a 30,000 square-foot center for organizations that can serve neighborhoods that include Madison Park, Central West Baltimore and Upton, connecting them more physically. The renovation will improve the building itself while providing construction jobs over the course of the project.
Mayor Brandon Scott praised the development team for creating local programming aimed at training residents from the community to work as part of the construction team while working to bring neighbors together with more programming after the project launches..
Scott said, "It's great to be at yet another event celebrating positive change here in Baltimore."
"We know what this building used to be," Scott said. "We know the state of disrepair this was in. A blight on the neighborhood. An eyesore. And you as a community took the initiative and turned what was a liability in this community into an incredible asset."
Memorial Apartments Corporation (MAC) and Somerset Development Company are leading the development. MAC acquired the building in 2019, and has worked together with Somerset on two apartment projects in the area. The group renovated the former Memorial Apartments and renamed them the Linden Park Apartments, as seniorliving, with 266 units. They also used a former parking lot at McMechen Street and Eutaw Place as the basis for The Jordan, a 62-unit building which includes a street-level restaurant, The Tilted Row. Ziger Snead is the architect for Unity Hall, while Southway Builders is the general contractor.
Speaking at the launch event, Mayor Scott noted, "This project is about making progress in reversing years of inequity and instead creating a vital and needed resource for community empowerment that revolves around the needs and desires of those who are living in the community. We have to and we must be continually intentional and work with urgency to reverse these longstanding issues throughout our city."
The building first opened in 1964 and was the Union Hall for the Amalgamated Clothing & Textile Workers. At that time it was one of the first buildings that was an example of modern architecture in Bolton Hill. In the recent past, it was operated by the Empowerment Temple, as a center for community programs but but those programs ceased not long ago.
Rather than just diving in and starting a project of this magnitude without community input, the developers held community listening sessions that led to an overall vision for the building's use. Advisory committee members included Emily Cory of Single Carrot Theatre; Ateira Griffin of Building Our Nations Daughters (BOND); Stephanie Ray of Baltimore's Music Box; Nabeehah Azeez of the No Boundaries Coalition; Washina X. Ford Director of Community Life for The Community Builders; David Hansen of The Samaritan Community; Grey Maggiano of Memorial Apartments Corporation and Jessica Wyatt, a community consultant.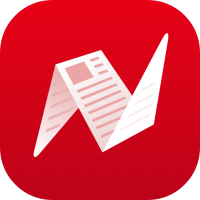 This is original content from NewsBreak's Creator Program. Join today to publish and share your own content.