The Pigtown neighborhood of Baltimore will host a wonderful book and literacy event this year, in part because officials decided to cancel the annual Pigtown street festival out of an abundance of caution over the city's struggle with COVID-19. Not wanting to draw large crowds to the popular yearly event, special events manager for Pigtown Main Street Frieda Ulman made the wise choice to protect citizens and postpone the event one more season.
But not all gatherings must be delayed. From Sept. 25 to Oct. 17, many Baltimore families will be able to explore the southwestern Baltimore neighborhood, engage in fun activities, and celebrate the love of reading at the inaugural Pigtown StoryWalk.
Ulman's goal was to bring an alternative event to Pigtown, since the yearly street fair brings revenue and attention to the area's businesses. This event will do much the same, but with a literary twist. Bringing the community and families into the area is a win-win.
Ulman said she wanted something "safe and socially distanced" as a community event when she discovered the StoryWalk Project.
StoryWalk is not unique to Baltimore. In fact, it was conceived of by Anne Ferguson of Montpelier, VT. StoryWalk is a unique way to enjoy both reading and the outdoors at the same time, though. Pages from children's books are laminated and attached to wooden stakes, which are then installed along an outdoor path. Participants follow the trail of pages as they read the story, one page at a time. According to their site, StoryWalks® have been enjoyed in all 50 United States and in "13 countries including, Germany, Canada, England, Bermuda, Russia, Malaysia, Pakistan and South Korea."
According to Ulman, a local library and bookstore helped select the featured book, "Last Stop on Market Street" by Matt de la Peña, thanks to its vibrant illustrations by Christian Robinson and the urban environments it features.
The Newbery Medal-winning book follows main character CJ and his grandmother as they ride the bus after church on a Sunday. Together, the pair see the beauty of their city and marvel at all it has to offer.
The book is suitable for children at a grade 2 or 3 independent reading level, or a younger children with an older reader's help.
Many StoryWalk events are held in parks or nature spaces, where book pages are placed along a moderate hiking trail. But for this event, organizers were able to adapt the StoryWalk to businesses and urban streets around Pigtown.
The walk starts at the Washington Village Enoch Pratt Library, at 856 Washington Blvd., and then travels to about 18 stops, each featuring a new page of the book. Most stops are along Washington Boulevard, making for an easy walk.
At each stop, participants can enjoy activities such as skipping and observing their surroundings. This keeps the walk engaging, and adds a physical element to each station. Then, they are given the location of the next stop on the walk.
At the final stop, participants can scan a QR code on the final page to enter a drawing for prizes. One prize is a doll of the book's main character, CJ, while 10 other people will each win $20 worth of "Pig Bucks," which can be redeemed at various Pigtown businesses. Participants who complete the walk will also receive a certificate from Charm City Books to commemorate the first walk event.
A fun twist is that participants need not complete the walk in one day, or even a weekend. Participants can complete the StoryWalk on their own schedule, even choosing to spread their stops out over the course of the four-week event. Everyone is welcome, too. Families also do not need to be Pigtown or Baltimore residents to participate in the StoryWalk.
The neighborhood will also have a Pigtown Sidewalk Sale from 11 a.m. to 5 p.m. the first day of StoryWalk, Sept. 25, with sales from local businesses, prizes, and activities to kick off the event.
If the first event proves successful, organizers will host an October Halloween-themed StoryWalk, and another at the winter holidays. StoryWalk has the potential to be a regularly-occurring Pigtown event, with officials already planning a spring version, and perhaps additional walks in the summer of 2022.
It is mere coincidence that the first Pigtown StoryWalk is being held September, which is National Literacy Month. But Ulman acknowledges it is the perfect time to launch the event, which is dedicated to promoting reading and literacy for children and families.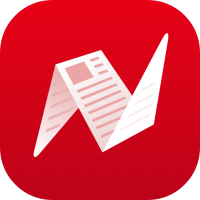 This is original content from NewsBreak's Creator Program. Join today to publish and share your own content.