Many Baltimoreans are still working from home, or at least not working from a traditional office, and yet lots of great spots that are 'not home' have opened up for remote work. If you are one of the many who just need to get out of your guest-bedroom-turned-office for a while and work in a more social atmosphere, never fear, there are some great spots to grab a latte and your laptop and get crackin'
For coffee shop traditionalists, start off with Artifact Coffee. This local favorite is housed in a reclaimed factory in Hampden. Artifact even brings farm-to-fork offerings for breakfast and lunch. With a rustic vibe, this coffeehouse is the peaceful spot you need for focusing on work.
If you prefer a brighter spot, and the reliability of a chain, you can head to Ceremony Coffee Roasters. You can grab a spot in Harbor Point, Cross Street Market, or Mt. Vernon to order your favorite cup of joe, some avocado toast, and choose seating inside or outside on the spacious patio.
If you are the creative type, you might want to drop in at Daily Grind. In Fells Point, you get to sit against the exposed brick indoors which holds work by several local artists, and it's a great spot to people watch. The Thames St. section of the city is always a good place to park for the day, and Daily will give you room to create, for sure.
Red Emma's is the surefire spot for vegans and co-op lovers of all kinds Worker owned and operated, Red Emma's is in a category all its own. It's not just a coffee house, but also a bookstore, so you may find yourself hanging around for a good read.
Though the name doesn't spark feelings of calm, Order & Chaos is a great industrial space to get your productivity on. This spot even boasts some communal white boards if you want to have an in-person meet with a colleague over java. It's almost like going back to the office, but not. This nook has great signature drinks to try, so sampling all of them might take more than one workday.
Those looking for a cozy nook or a comfy couch that just isn't your own living room, head to the Bun Shop in Mt. Vernon for a quiet, contemplative work spot with amazing coffees, teas, and pastries. With free wifi and a couple of big tables suitable for quiet collaboration, it's a perfect place to spend your workday.
It wouldn't be a Baltimore list without Zeke's. Zeke's has become a standard in the area for more than a decade. With outdoor seating, plenty of room, and a reputation for amazing beans, what's not to love about being "Fueled by Zeke's?"
If you are a "bring your own coffee" type, and just want to get out of the house for a change of scenery, you're not out of luck.
Mindpub, an outgrowth of Mindgrub, the tech company, is now in Riverside. With a comfy lounge area, this joint serves some coffee, sure, but it also has sandwiches and snacks, and an amazing ice cream with pecan pie crumbles. It's all part of an already-cool tech space, so you'll be part of the workday vibe.
Speaking of hubs, check out Impact Hub, a great co-working space if you want something a little more office and a little less coffee. This space focuses on collaboration and innovation and is located at 10 E North Ave. With fees as low as $30 a month, it's hard to find a better office.
Or, there's Open Works, part of a huge nonprofit makerspace. Open Works offers a 3D printing studio, an electronics lab, "micro-studio" cubicles, and even a wood or metal shop for creators. With superstrong wifi, it's arguably Baltimore's best creator space. Best of all, you can get space on a daily, monthly, or weekly rate.
Baltimore's got plenty of options for those of you who are not office-ready yet, but who need an escape from the spare room of your own house. Just remember to mask up and be safe!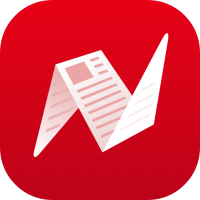 This is original content from NewsBreak's Creator Program. Join today to publish and share your own content.