A Baltimore City family's dream of owning and operating an urban farm may be becoming a nightmare. Ulysses Archie is trying to operate his small family farm in his backyard in Baltimore City, but city officials are not thrilled with the idea of livestock, even on a small scale, within the city limits.
But Archie says that his beloved Porkington the potbellied pig helps keep him calm.
Archie, who suffers from PTSD, says the pig is more than just a farm animal, he's an essential part of the family. Archie also contends that he is running an urban farm, caring for several animals in his Collins Avenue back yard in southwest Baltimore. The city finds the situation problematic, though.
Archie has recorded the more than six visits made to his home by Animal Control officers intervening in his urban farm home. He has posted the video encounters on social media, in hopes of garnering support for his efforts.
Despite the social media plea, Baltimore City Health Department officials claim they have "received several noise complaints of roosters crowing" and "complaints of chickens loose and soiling neighboring properties."
An official from the Baltimore City Health Department also confirmed that when officers responded to neighbor complaints, they observed a variety of animals, including chickens and rabbits, in addition to Archie's pig, Porkington. Officials say that Archie did not have a permit, and that the number of animals he was keeping exceeds the allowable number for residential properties in the city.
Archie confirmed that he had a total of 35 chickens and 18 rabbits. He also noted that the animals were used to educate children in the community, and that they provided food for his family.
A city official confirmed having seen roosters in Archie's yard, which are not allowed in the city by animal control. Archie claims the roosters are no longer there, and acknowledges that the pig is a family pet.
Baltimore City zoning laws do not permit an urban farm like Archie's. Raising animals for personal use and companionship is allowable under city statues, but in order to operate a farm the way Archie appears to would require approval from the Zoning Board. There is no standing provision for an urban agriculture business, and city community farms all have proper permits in place.
In addition to being in violation of city zoning ordinances, an officer from animal control told Archie that the yard looks "junky." The official was referencing cage material and general use from animals in the area.
Archie responded by asking, "What do you want me to do with the filth that you see? How do you want me to organize it?"
Chrysaline Archie is frustrated with the process. She noted that there are many conversations in the city around land use and sustainability, composting and urban gardening, and yet it seems to be all talk. "If all we're doing is talking and not doing it in real time, in a safe way, of course, then what's the point?" She asked. There are many community gardens which grow vegetables and flowers within the city, but urban farms with living animals have not yet been on the city record.
The Archies point out that they don't quite understand the process of becoming licensed permitted to operate a small urban farm. They do not know what it will mean for their existing farm. The city says they're trying to work with the couple to try to arrive at an agreeable solution. That solution likely includes partnering with a local nonprofit community farm to provide mentoring in animal health and husbandry and to oversee some startup operations.
"I'm still trying to keep an urban farm," Ulysses Archie said.
The Archies have applied for both state and city permits to keep some chickens and rabbits. The Archies say they've reached agreements with five neighbors who are currently fostering some of the animals, and that they want Porkington the pig to be neutered so that he is allowed stay.
Archie said that in 2018, Animal Control officers removed chickens, rabbits and goats from his property, effectively shutting him down. He believes he's in a much better position by working with the city this time.
Zoning changes are indeed on the docket with city council, but for now the only changes would be to farmer's markets, not to urban farming. As of this writing, there is no agenda item set to change the permits or licensing to keep farm animals within Baltimore City limits.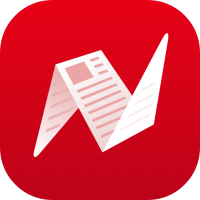 This is original content from NewsBreak's Creator Program. Join today to publish and share your own content.