In a year where many schools are struggling to make up for lost time, and many high school teams are struggling to make up for a missed season, staying healthy is more important than ever before. Maryland has issued a statewide masking mandate for students, but Baltimore City has taken it a step further and will require all high school athletes to provide proof of vaccination to continue playing their sport.
The new mandate comes as the result of at least two COVID-19 positive tests within the many student-athletes at two Baltimore City high schools.
At least one case of positive COVID-19 was reported at Dunbar High School. One of its football players tested positive on or around Aug. 21. Just four days later, another positive case was reported at Digital Harbor High School, this time a member of that school's volleyball team.
The two incidents led to school administrators determining the need for a new vaccination policy aimed specifically at student-athletes. The Baltimore City School district is now recommending that all students taking part in fall sports get vaccinated, but the vaccination will not be fully required until Nov. 1. At that time, all students who intend to play winter and spring sports will be required to submit proof of vaccination. November 15 is the official start of the winter sports season, so many students and families are advised to seek vaccination within the first few weeks of school to be ready.
The district determined that sports, as an occasion for closer interaction among students, and with the potential for more maskless interaction, was the appropriate line for vaccination mandating. Most high school students are age-eligible, and all varsity students should have easy, free access to the Covid-19 vaccination in Baltimore City.
The district's memo stated, "Getting vaccinated as quickly as possible helps ensure our student athletes' health and safety and reduces disruptions to the season caused by quarantines," and "Student-athlete vaccinations keep our students safe while allowing them to play with minimized disruption." 
As expected, the reaction has been mixed among some Baltimore student-athletes.
In the spring of 2020, Baltimore City Schools was the first district in Maryland to mandate that all school-based staff be vaccinated or they could participate in weekly COVID testing. As a result, currently 85 percent of teachers and 92 percent of principals were vaccinated at the time of the district's last press release. 
The Baltimore City Schools require a number of vaccines for students within the general student body, and it is unknown when or whether they will require Covid-19 vaccination for all students. The district provides information about free immunization clinics for students beginning kindergarten, and offers resources for families affected by the new mandate to inoculate athletes.
In a recent announcement, the district clarified that student-athletes who are not vaccinated must quarantine for 10 days if they come into close contact with any person who is COVID-positive. Students who are fully vaccinated will not have to quarantine if they remain symptom-free, according to the announcement.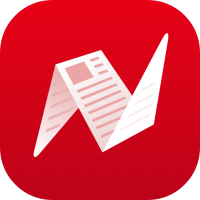 This is original content from NewsBreak's Creator Program. Join today to publish and share your own content.