Baltimore Maryland's largest city and a vital seaport on the very wide estuary of the Patapsco River. Its place in American history was cemented in 1814, when British forces bombarded Fort McHenry for 25 continuous hours without its surrender.
On the shore of the Patapsco, visitors now see a shining neon art piece proclaiming "Oh Say Can You See," glorifying those historic lyrics written in honor of the National Anthem, penned when the flag still flew at Fort McHenry despite the bombardment, strong and proud, over American soil.
Fort McHenry holds an annual "Defender's Day" to commemorate the Battle of Baltimore, September 12-13, memorialized as Baltimore's oldest holiday. This year, though, the celebration will be held virtually due to COVID-19 concerns. Details are available on the fort's website. The celebration will kick off on September 7, with events following throughout the week and weekend.
At the Battle of Baltimore, America withstood a British fleet of 10 warships and a rocket vessel, saving Baltimore from capture and occupation.
Fort McHenry is now a historic landmark, naturally, and an often-visited space along Baltimore's waterfront. In the fort's visitor center are displays and even a film detailing the history of the fort. Visitors can tour the grounds for more details about the fort and its history. Park rangers offer talks and living history demonstrations year-round.
Fort McHenry was erected on the former Fort Whetstone, which had defended Baltimore from 1776 to 1797. It is in the now residential neighborhood of Locust Point, an upscale area with many of Baltimore's signature brick rowhomes. Fort Whetstone was on the Whetstone Point peninsula, which juts into Baltimore Harbor between the Basin, or Inner Harbor, and the Northwest branch on the north side and Southern branch of the Patapsco River on the south side. The fort's main purpose was to protect the important Port of Baltimore from enemy attacks by water.
Fort McHenry got its name from American statesman James McHenry, a Scots-Irish immigrant who was a delegate to the Continental Congress from Maryland. McHenry was one of the signers of the United States Constitution. Later, McHenry was appointed Secretary of War and he served under Presidents George Washington and John Adams.
The Fort and surrounding park are shaped like a star, adding to its interest and visual appeal. The park is open daily from 9:45 AM to 5 PM, with tickets at $15 for adults aged 16 and up. The grounds surrounding the fort are open daily and free of charge.
The original of the famous flag now hangs in the Museum of American History in Washington, DC.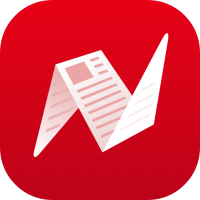 This is original content from NewsBreak's Creator Program. Join today to publish and share your own content.