School started today, August 30, in Baltimore city and across much of the DMV, and it wasn't without controversy. Across the state, all students, staff, and visitors will be required to wear masks in public school buildings throughout Maryland. The state Board of Education decided Thursday afternoon to mandate sweeping regulations for all schools, requiring that all persons in Maryland schools follow the COVID protocol.
The decision by the state Board came as the number of COVID-19 cases continues to surge in the state and nationwide.
The order will last 180 days, but the board could choose to rescind it at some point during that period if they choose. Some board members believe that masks are necessary to preserve in-person learning. That effort is to keep kids from getting sick and having to quarantine, and of course limiting their ability to remain in the classroom. These precautions are being taken to avoid the rolling shutdowns or a return to virtual learning anticipated by some health officials who note that the Delta variant of COVID-19 is especially virulent in younger populations
Fourteen states, Puerto Rico and Washington, D.C. have already joined in mandating masks for all students, teachers, staff, and visitors to their facilities. USA Today reports that among those included are California, Connecticut, Delaware, Hawaii, Illinois, Kentucky, Louisiana, Massachusetts, Nevada, New Jersey, New York, Oregon, Virginia and Washington, according to USA Today.
Shawn Bartley, a school board member from Montgomery County, said at the meeting that if all area districts had designed their own individual mask safety plans, he would have chosen to vote against a statewide mandate. However, not all districts created a universal mask plan prior to the start of the school year. Bartley said, "I think this regulation has been carefully crafted, and (is) in the interest of our children."
Baltimore County Schools Superintendent Darryl L. Williams made the announcement about the mask mandate, saying, "Universal masking is an important part of our multifaceted approach to mitigate the spread of COVID while keeping schools open for in-person learning."
Prior to the school board's decision, thirty-two state senators (of a total 47) urged action on the part of the board, calling on them to take decisive action. The senators sent a letter to the Maryland State Board of Education urging the members to deliver the emergency universal masking mandate statewide.
In a statement, Senate President Bill Ferguson (D-Baltimore City) said, "Continuous in-person instruction this school year is critical, and we must protect students' ability to learn with other children in school buildings statewide throughout the year. We urge the State Board of Education to promulgate a temporary emergency regulation mandating that all children, faculty, and staff wear masks in every Maryland elementary and secondary school and congregate setting with children in any county with a substantial or high rate of COVID-19 transmission, as determined by the Centers for Disease Control and Prevention."
Prior to the statewide mandate, five of Maryland's 24 school systems had chosen to keep masking within their buildings optional for students and adults alike. Some of those districts are facing the state's highest rates of COVID-19 transmission. Addressing this, the senators wrote, "We deeply value the importance of local autonomy in public education, but, sadly, we know that COVID-19 does not respect political boundaries and state action is essential to establish a threshold health standard."
Currently, Maryland's daily positivity rate looms at an average 5.62%, which is far higher than the rates seen in June, averaging 0.52%. That is a worrisome number, according to health professionals, who note that approximately 6.5% of all confirmed COVID-19 cases since January have been among fully-vaccinated people, so even those adults and teens who have been vaccinated can cause a surge of illness quickly in a school environment.
Data suggest a wave of the Delta variant of COVID-19 is well underway and containment is the best strategy for maintaining normalcy in the 2021-2022 school year, the board agreed.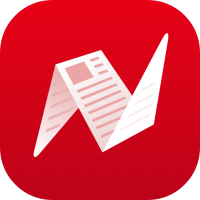 This is original content from NewsBreak's Creator Program. Join today to publish and share your own content.