Former congressional candidate Kimberly Klacik has officially filed a lawsuit against her former fellow conservative commentator, Candace Owens, accusing Owens of defamation.
The two women have fueled a personal dispute of sorts in the past. This is not the first time their tempers have flared at one another. This spat, though, became public in June when Klacik targeted Owens in a tweet she wrote about Juneteenth becoming a federal holiday.
According to court records, the lawsuit was filed on July 21 in Baltimore County Circuit Court, and seeks $20 million in monetary damages. Klacic filed because she believes that Owens, in a purposely misleading video, alleged that Klacic committed campaign fraud by money laundering and used drugs, among other things, in her recent campaign. The suit aims to regain compensation for making false allegations and damaging Klacic's reputation. The two women were known for an ongoing argument that took place largely over social media.
The feud blew up into a back-and-forth between the two conservative activists. Klacik accused Owens of perpetuating cancel culture, followed by Owens publicly calling Klacik "a fake and hilarious person." Neither of them obviously appreciated the slurs, and each responded unkindly.
The social media fight quickly escalated when Owens released an Instagram video which made bold accusations about Klacik's background. In the video, Owens included that Klacik once worked as a stripper and that she had hired a Democratic Party operative to work on her congressional campaign. Owens claims that she gained this information directly from a stripper at the club. Owens even alleged that the stripper claimed Klacik engaged in illegal activities while working there. She went so far as to say that the stripper believes Klacik and her husband used campaign funds to buy or use cocaine in the strip club.
The whole situation began when Kimberly Klacik took issue with a tweet penned by Owens about Juneteenth being established as a federal holiday.
Owens Twitter post issued the following:
"Sometimes I wonder when (if ever) black America will wake up to the psychological warfare and perpetual brainwash to believe everything is racist. Like when China starts talking about Black Lives Matter, how is it not obvious that we are political pawns? #JuneTeenth2021"
In a now-deleted response, Klacik suggested the issue at hand is "classism rather [than] racism" and accused Owens of having a "lack of engagement with black people."
That response from Klacik did little to calm any bad feelings that may have been simmering, and the two began engaging in a back-and-forth verbal sparring session.
In an interview on "The Armstrong Williams Show," Klacik responded to questions about the claims made in Owens' Instagram video. Klacic said, "If she (Owens) was the detective that she pretends to be, she would know that all of the clubs in Baltimore City were shut down due to the pandemic in Baltimore. So there was no possible way anybody was partying in a club or able to launder money into a club that was completely closed." Klacic went on to clarify that she did indeed work as a stripper in the past, and that she carries no shame about her previous career.
In responding to the allegation about using Democratic operatives on her campaign, Klacic easily defended that she hired the person because "a Democrat that has the voter information that allows you to see which independents and moderate Democrats are good to target to hopefully go and knock doors, phone calls, to persuade for their vote." And she dismissed the allegation with no further response, acknowledging only that the use of opposition intelligence was necessary to flip the district. The full interview with Armstrong is available on YouTube.
Klacik was running to finish the term of longtime Baltimore-area Democratic Rep. Elijah Cummings, who died in October 2019, but she lost in a special election to Kweisi Mfume in the special election held in April 2020. She went on to speak at the 2020 Republican National Convention.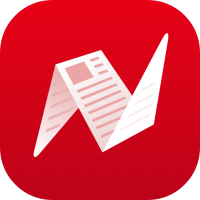 This is original content from NewsBreak's Creator Program. Join today to publish and share your own content.