Harris Glenn Milstead, better known by his stage name Divine, rests in Prospect Hill Cemetery in Towson, MD. Whether Divine has been resting in peace, though, is of some debate. Divine's family has certainly had a difficult time visiting the resting place of Harris Glenn Milstead, considering it has been defaced and covered with graffiti time and time again.
The gravestone's praying hands have frequently been painted with fingernail polish, and often the marker is smeared with messages that some find offensive, such as: "Tracy Turnblad is a Whore;" "or "The Filthiest Person Alive." While the first message refers to John Waters' movie "Hairspray, and the latter to Divine's own tagline, those close to Milstead agree that the tombstone is no place for the marker and spray painted defacing.
According to Hero Magazine, Divine was known as the "Goddess of Gross, the Punk Elephant, the Big Bad Mama of the Midnight Movies… and a Miss Piggy for the blissfully depraved." All of these avant-garde accolades notwithstanding, the impact of Divine on pop culture cannot be denied. From drag culture to children's movies (the witch in The Little Mermaid was based on Divine) and even art (he was painted by both Hockney and Warhol), his confidence and incredible poise established a strong precedent for the emergence of drag in mainstream culture as we know it now. Milstead and filmmaker John Waters had a very close relationship for many years.
The gravestone has now been refurbished, restored to its clean, graffiti-free status, and guests to the cemetery are asked, thanks to a large black and white sign, to show respect for all who rest there.
The sign declares:
"Fans of Harris Glenn Milstead ("Divine") are welcome in Prospect Hill Cemetery, but please be respectful of the impact of your visit on families who have loved ones buried nearby,"
"Writing on or defacing a gravestone is illegal under Maryland law. Items left will be removed at the cemetery's discretion.
"By all means, pay your respects to an iconic performer, but help preserve the dignity of this burial ground."
It's the first time the cemetery has posted a sign that specifically refers to Divine, or to anyone who is buried at the cemetery. It has arrived just a few months before the performer's birthday on October 19, a high visitation time at Divine's grave. Even though the markings and graffiti are presumably left by fans, it was also a fan who provided the funding to clean and restore the headstone. Both the Milstead estate and John Waters himself approved of the cleanup.
Just a month before Milstead's passing, the movie "Hairspray" was released. Directed by longtime friend and filmmaker John Waters, it was the first mainstream movie of Milstead's career. Many speculate that he had hoped it would launch him into a respected acting career, rather than the more fringe roles he had been known for previously. Milstead appeared as Edna Turnblad, a role later reprised by John Travolta. Milstead, having been bullied as a teen for his effeminate personality, likely would have taken great pride in the fact that Hairspray went on to be a great success both on screen and on stage, and it likely would have brought him great acclaim.
His gravesite is visited each year by hundreds of people, earning it a spot on several websites and travel guides for fans and seekers.
Documentary filmmaker Steve Yeager released Divine Trash, a screen treatment of Waters' work, his family, and his particularly close relationship with Milstead. Their friendship began in the Baltimore area and continued throughout Milstead's life.
In addition to his first Waters film, Pink Flamingos (1972), Divine appeared in Roman Candles (1966); Eat Your Makeup (1968): The Diane Linkletter Story (1969); Mondo Trasho (1969); Multiple Maniacs (1970); Female Trouble (1974); Polyester (1981) and Hairspray (1988).
The cemetery receives visitors without limitations, but has been concerned over the level of disregard for the headstone. The marker has been cleaned and repaired multiple times over the years, and while some of the markings are understood to be in appreciation of the artist's work, they are nonetheless destruction of property and a criminal offense. John Waters adits that Divine's admirers can be "a little misguided" in how they choose to show their admiration at the cemetery. "People do leave crazy stuff," he said in a recent talk at Literati Bookstore. "I said to the graveyard: Wait 'til I get there."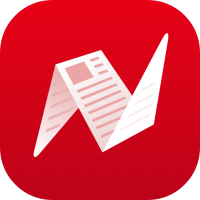 This is original content from NewsBreak's Creator Program. Join today to publish and share your own content.