In typical, glamorous Baltimore fashion, a Baltimore Police officer who ran for mayor last year plead guilty to lying about his actual residency and resigned from the department as a result.
Ivan Gonzalez, a 14-year veteran who garnered just 670 votes in the Republican primary, resigned Friday, according to The Office of the State Prosecutor. said Friday. Gonzales was therefore sentenced to probation before judgment, which means he will have no criminal record when his probation ends. Additionally, as part of his plea, he stepped down from the BPD.
Gonzalez, a 14-year veteran of the Baltimore Police Department garnered just 670 votes in the Republican primary for mayor.
He was indicted by a grand jury on charges of perjury for having falsified records related to his 2020 mayoral campaign. Those charges included falsifying a voter registration, false oath, and false entry in a public record. Gonzalez allegedly provided false information under oath in his filings with the Baltimore City Board of Elections during his 2020 mayoral campaign. Apparently, he claimed he lived in Baltimore City, a requirement for the role of mayor, but he holds no residence within the city.
At first, Gonzalez listed his primary residence as a rowhome in the Canton neighborhood in East Baltimore, a popular area in the city. His voter registration was listed at that address, the very same day that he threw his hat in the mayoral race ring. However, tax records reflected that his true residence was a home in the Baltimore suburb of Essex. He had owned the Essex property since 2016 and had, in fact, received a homestead property tax credit for it since 2017. He was listed as the sole owner of the real estate in Essex, while two other individuals were listed as the owners of the address in Canton, and recorded it as their primary residence.
Unfortunately for Gonzalez, Baltimore election rules require anyone running for mayor to be a resident and qualified voter of Baltimore City for a full year before an election. Candidates are required to swear under penalty of perjury that the information they are entering is true and accurate.
When reports of Gonzalez' misdeeds first surfaced, he told a reporter, " You guys are fake news."
Gonzalez had vowed to run the city as a "Law and Order" mayor, based on his experience as a tough cop. His entire premise seemed to be based on protecting the citizens of the city from lawlessness. In fact, he has been reported as saying he would run City Hall by day and patrol the streets at night, "with "a goddamn police-issued rifle."
Maryland State Prosecutor Charlton T. Howard III said, "The Office of the State Prosecutor is committed to ensuring the integrity and transparency of our electoral process," and noted that his office will continue to investigate incidences of potential election fraud or misrepresentation. He added, "We will continue to investigate and where appropriate hold accountable anyone who is alleged to have subverted that process by knowingly providing false information to establish their qualifications as a candidate for political office."
Because Gonzalez agreed to a guilty plea and probation before judgment, when his probation period concludes, he will no longer carry a criminal record, but he also avoids the potential ten-year sentence that would have come with a perjury conviction had a trial proceeded to a jury and he had been found guilty.
Baltimore City has a history of corruption, allegations of corruption, and a variety of criminal charges related to city officials in recent years, including the fraud and conspiracy conviction of former mayor Catherine Pugh and the current investigation of State's Attorney Marilyn Mosby and her husband Councilman Nick Mosby for IRS misdeeds including tax fraud. Baltimore is no stranger to election shenanigans, but at least Gonzalez stepped up to the plate. Pugh and the Mosbys? Not so much.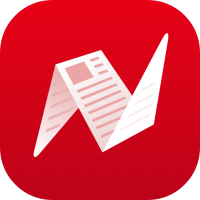 This is original content from NewsBreak's Creator Program. Join today to publish and share your own content.